Pink Martini - A Retrospective (2011) 320/flac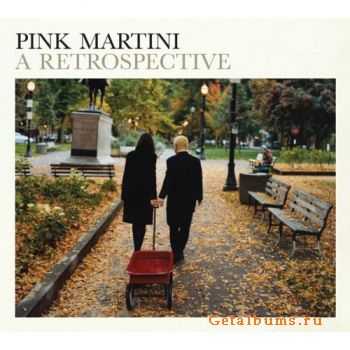 Artist
: Pink Martini
Title Of Album
: A Retrospective
Year Of Release
: 11-10-2011
Genre
: Jazz / Lounge / Easy Listening
Label
: Wrasse Records
Catalog #
: WRASS293
Quality
: 320/FLAC(log,cue,tracks)
Tracks
: 21
Time
: 72:03 min
Size
: 163/426 MB
Tracklist:
1. Una Notte A Napoli (First Recording) *
2. Hang On Little Tomato
3. ¿Donde Estas Yolanda? (China Forbes Vocals Version)*
4. Hey Eugene
5. La Soledad
6. Splendor In The Grass
7. Kikuchiyo To Mohshimasu (The Hiroshi Wada Mix) *
8. Anna (El Negro Zumbon)
9. Ma Solitude (featuring Georges Moustaki)
10. Mas Que Nada (featuring Saori Yuki) *
11. Sympathique
12. Lilly
13. How Long Will It Last? (featuring Michael Feinstein)
14. Tuca Tuca
15. Que Sera Sera
16. Moon River (featuring Gus Van Sant) *
17. Amado Mio
18. The Man With The Big Sombrero *
19. Aspettami (First Recording)*
20. Auld Lang Syne
21. Una Notte A Napoli (DJ Johnny Dynell Remix) *
* previously unreleased
Nearly 77 minutes of Pink Martini fabulousness! Featuring a kaleidoscope of Pink Martini favorites studded with a bevy of unreleased gems, this album is a eye-opening exploration of Pink Martini's 16-plus year history. This 21 track 'best of' album includes Pink Martini's most acclaimed numbers alongside eight previously unreleased songs in a deluxe packaging that includes a 48 page photo book of never before seen Polaroids taken by bandleader Thomas M. Lauderdale. The album spans the band's 16-plus year career and features appearances by Saori Yuki, Hiroshi Wada, Michael Feinstein, Georges Moustaki and Director Gus Van Sant making his recording debut.
Информация
Посетители, находящиеся в группе Гости, не могут оставлять комментарии к данной публикации.