Black Renaissance - Body, Mind And Spirit (1976)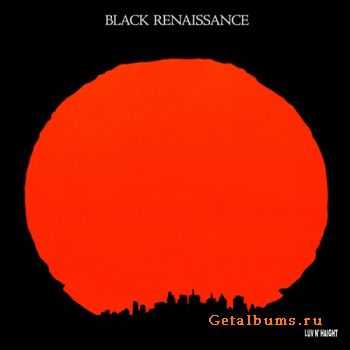 Artist
: Black Renaissance
Title Of Album
: Body, Mind And Spirit
Year Of Release
: 1976
Label
: Luv N' Haight
Genre
: Jazz, Modern Creative
Format
: MP3
Quality
: VBR kbps I 44.1 Khz I Joint Stereo
Total Time
: 00:39:13
Total Size
: 72 mb
Having already achieved varying degrees of commercial and critical success with Roy Ayers' Ubiquity project and Robert Flack, Harry Whitaker went into the studio to record Black Renaissance: Body, Mind & Spirit, a tone poem reflecting on the state of African American music in the 1970s. Debunking the myth of the record's rarity aside (scarcely available for decades until its 2002 reissue by Ubiquity), this album is a map of the African American musical canvas -- a symphony of melding influences as far reaching as Sun Ra's call and responses to the future, John Coltrane's tonal meditations to the holy spirit, and the electronic wizardry of Herbie Hancock's "Raindance" all nestled together in unison. The strength of this album lies in all these variables and Whitaker's own unique composition sensibilities bringing it all together in a way that's accessible to people unfamiliar with any of the aforementioned artists. Black Renaissance: Body, Mind & Spirit is a haunting echo of progression in a time where innovation was the norm, not the exception.
Tracks:
1. Black Renaissance (23:40)
2. Magic Ritual (15:33)
Personnel:
Bass - Buster Williams
Drums - Billy Hart (1) , Howard King (2)
Percussion - Billy Hart , Earl Bennett (2) , Howard King , Mtume
Piano - Harry Whitaker
Saxophone [Tenor, Soprano] - Azar Lawrence
Saxophone [Tenor] - David Schnitter
Trumpet - Woody Shaw
Vocals - Assata Doby , Edna Holt , Lani Groves , Sandy Nakamura
Rec. Jan 15, 1976
Download:
filesonic.com
unibytes.com
Информация
Посетители, находящиеся в группе Гости, не могут оставлять комментарии к данной публикации.