Stretch Orchestra - Stretch Orchestra (2011)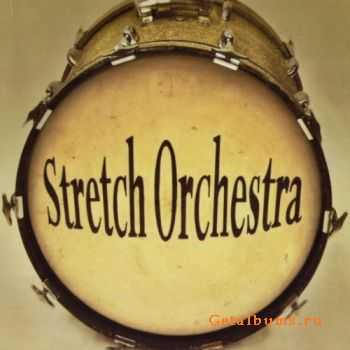 Artist
: Stretch Orchestra
Title Of Album
: Stretch Orchestra
Year Of Release
: 2011
Label
: Independent
Genre
: Jazz Rock
Format
: MP3
Quality
: cbr 320kbps
Total Time
: 50:22 min
Total Size
: 114 MB
Tracklist:
1. Punkeydoodles Corners 3:14
2. All Hippity Hoppity 3:54
3. Beignet Bounce 5:34
4. Hope Ia A Muscle 9:13
5. Sally's At The Window 3:10
6. El Jefe 4:57
7. Lily 5:01
8. My Friend Harry 8:22
9. Stop n' Go 3:37
10. I'm Alrighty 3:20
Stretch Orchestra is probably the tallest band in Canada (average height=6'5"). It is also one of the most eclectic. The group routinely traverses a wide gamut of musical styles—from jazz to rock to folk to various world influences. This eclecticism is reflected in the musical backgrounds of the group's members:
Kevin Breit is the middle child of the trio at a height of 6'4". He has performed with many artists who are NOT as tall. Shorties like Norah Jones, Hugh Laurie, Cassandra Wilson, and other vertically challenged individuals. He has performed on 13 Grammy Award-winning recordings and multiple Juno winners. He has released a mountain of recordings under his name as well as others like Sisters Euclid, Supergenerous, Folkalarm, and Harry Manx.
Cellist Matt Brubeck's list of performing/recording credentials is similarly impressive and equally diverse. He has worked with Tom Waits, Yo-Yo Ma, Sarah McLachlan, the Dixie Chicks, and his father, jazz legend Dave Brubeck, among many others. His current projects include the improv trio Ugly Beauties (with pianist Marilyn Lerner and drummer Nick Fraser) as well as Brubeck Braid, a Juno-nominated duo with jazz pianist David Braid. (Incidentally, Matt towers over the other members of StretchO).
At 6'3", Jesse Stewart is the shortest member of the group. He has performed and/or recorded with many musicians including George Lewis, Roswell Rudd, Bill Dixon, William Parker, Evan Parker, Joe McPhee, Pauline Oliveros, Michael Snow, David Mott, and many others.
Информация
Посетители, находящиеся в группе Гости, не могут оставлять комментарии к данной публикации.