Flamenco Jazz Company - Nikela (2011)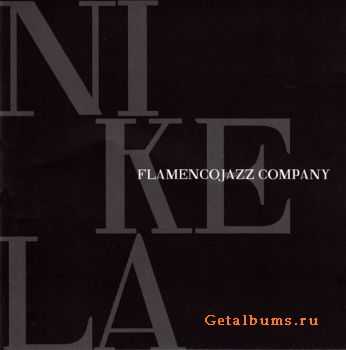 Artist
: Flamenco Jazz Company
Title Of Album
: Nikela
Year Of Release
: 04-04-2011
Label
: Karonte - Nuba Records
Genre
: Jazz / Flamenco
Format
: mp3
Quality
: CBR 320 kbps
Total Time
: 43:43 min
Total Size
: 99,0 MB
Tracklist:
01. Los niños solddados
02. Blue in green (Soleá )
03. Barquero (Tangos)
04. Yepa (Bulerías)
05. A tí mujer
06. Bohemio (Rumba)
07. Bella Calí (Jaleos)
08. Eres tú la melodía (Soleá )
09. Caracolillo (Tangos)
10. Mírame que bailame (Bulerías)
:: Musicians ::
Israel Fernández : Singer
Miguel "de la Tolea" : Singer
Pedro Ojesto : Piano & Keyboards
David Cerreduela : Flamenco Guitar
José Miguel Garzón : Electric & Acoustic Bass
Fernando Favier : Drums & Percussion
Guest Artists
Montse Cortés : Singer
Raúl Marquez : Violin
Saúl Quirós : Handclaps, Vocals
:: Review ::
Flamenco Jazz Company debuts with the album 'Nikela'. This formation was born from Pedro Ojesto's piano Quintet, integrating two promising young flamenco singers, Israel Feráandez and Miguel de la Tolea. They are joined by the guitar of David Cerreduela - Cañorroto's musician - who is well known for his playing accompanying Canales, Morente and Sara Baras, bass Josemi Garzón, and Cuban drums and percussions by Fernando Favier. Together they perform their own compositions, based on the encounter of traditional flamenco and modern jazz. This first album offers ten tracks, including the soleá 'Blue in Green' (Miles Davis' excellent cover), the tangos 'Barquero', the bulerías 'Yepa', the jaleos 'Bella Cali' and songs with social content such as 'Los niños soldados' ('Child soldiers'). As special guests the group has the collaborations of composer Juan Antonio Salazar, Luis Pastor as lyricist, and the singer Montse Cortés performing the tangos 'Caracolillo'. In their live shows, the band incorporates dancers Pol Vaquero and David Paniagua. In this project we can listen to a new step in this path of development that currently lives flamenco, influenced by all the music of today converging in what is now called flamenco-jazz. A fruitful fusion of experience, freshness, creativity, class and elegance. This is the path of its members in a multitude of artistic experiences. The philosophy of this group is the spontaneity and naturalness above all, the depth of the music is about the only element not improvised.
Информация
Посетители, находящиеся в группе Гости, не могут оставлять комментарии к данной публикации.