Lisbeth Quartet - Constant Travellers (2011)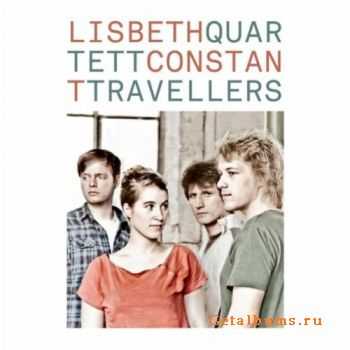 Artist
: Lisbeth Quartet
Title Of Album
: Constant Travellers
Year Of Release
: 2011-11-28
Label
: Traumton
Genre
: Jazz
Format
: mp3
Quality
: CBR 320 Kbps
Total Time
: 70:58 min
Total Size
: 161 MB
Tracklist:
1. The Tree 12:38
2. Red 9:06
3. Constant Travellers part 1 9:32
4. Constant Travellers part 2 3:52
5. Trust 10:02
6. Quiet Rush 8:01
7. Follow The Circus 8:14
8. Ballade 9:33
The new album "Constant Travellers," released with the Traumton label, signifies the organic evolution of the potential exemplified in "Grow." Indeed, the quartet has grown, become more open. The four instrumentalists have embarked on an expedition to music's very source, to melody. They have set off on a path like the one taken by fellow explorers such as Lee Konitz, Bill Evans, Charlie Haden, and Paul Motian, but they arrived in a completely different place.
The suite-like title piece, "Constant Travellers," provides the best example. The inherently simple theme is passed on carefully from one musician to the next, resulting in a sort of skewed canon that sounds like a cross between Bach fugue and Ornette Coleman harmolodics. With a calm, glowing intensity the band plays itself into a veritable frenzy – only to perform a slow-motion dissection of the piece's motif in the second, balladesque part of "Constant Travellers." This suite contains everything that sums up The Lisbeth Quartett: Extraordinary concentration and dexterity that is never an end in itself, but also a playful shrewdness that precludes any hint of pathos.
There's no other way to put it: The Lisbeth Quartett is a rarity in our manic mobile world. Constant travellers, with heart, sense, and wit.»
Информация
Посетители, находящиеся в группе Гости, не могут оставлять комментарии к данной публикации.