James Torme - Love for Sale (2011)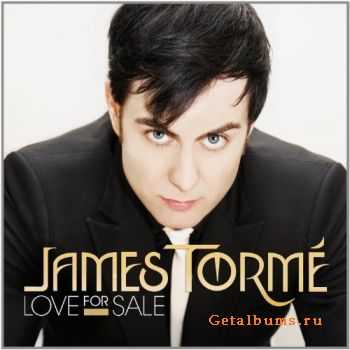 Artist
: James Torme
Title Of Album
: Love for Sale
Year Of Release
: 2011
Label
: Torme Entertainment
Genre
: Vocal Jazz
Format
: mp3
Quality
: CBR 320 Kbps
Total Time
: 47:16 min
Total Size
: 107 MB
Tracklist:
1 Let's Stay Together 4:32
2 Love For Sale 2:53
3 Better Day Will Come 2:53
4 Passin' By 4:33
5 What Are You Doing The Rest Of Your Life? 4:02
6 Rock With You 3:34
7 Autumn Leaves 4:39
8 Come Back To Me 2:21
9 Comin' Home Baby 3:55
10 Reminiscing In Tempo 3:21
11 One Or The Other 3:56
12 Little Black Spider 3:30
13 Soft Songs 3:17
James Tormé, the son of jazz icon Mel Tormé, has described his musical persona as being fifty percent his father, and the other 50% percent "probably" Michael Jackson. Now if that isn't an intriguing... and winning combination, I don't know what is! The goal for his debut release is outstanding... fuse the Great American Songbook (Ellington, Porter, Mercer) with the "New" American Songbook (Temperton, Bacharach, Green), thereby creating what's truly exciting about American music "all under one roof." It works big time! He's already got a huge hit on his hands with his version of Michael's hit "Rock with You" (recorded before Jackson's death), and the rest of the album is absolutely sensational. Tormé has created one of the most compelling new collections of music we've had the pleasure of listening to in a long, long, time... check out the appetizing LOVE FOR SALE, it's available at your favorite outlet now!
Информация
Посетители, находящиеся в группе Гости, не могут оставлять комментарии к данной публикации.