Bud Powell/Don Byas - A Tribute to Cannonball (1997)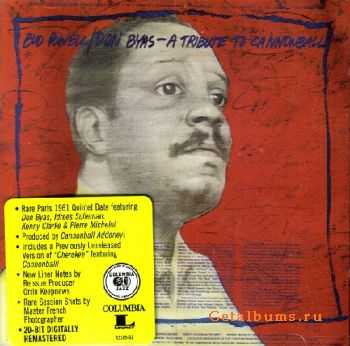 Artist
: Bud Powell/Don Byas
Title Of Album
: A Tribute to Cannonball
Year Of Release
: 1997
Label
: Columbia/Legacy
Genre
: Jazz
Format
: MP3
Quality
: 320 kbps I 44.1 Khz I Joint Stereo
Total Time
: 01:01:20
Total Size
: 181 mb (Full Scans) (3% rec.)
Not released until 1979, and then under tenor saxophonist Don Byas' name, this 1997 CD reissue has pianist Bud Powell listed first as a co-leader with Byas. In any case, the music (produced by Cannonball Adderley, but certainly not a tribute to him) features Byas and Powell in a quintet with trumpeter Idrees Sulieman, bassist Pierre Michelot and drummer Kenny Clarke. Other than two Pierre Micehelot songs, including two versions of "Jackie My Little Cat," athe repertoire is filled with bebop standards such as "Good Bait," a memorable "Jeannine" and "Just One of Those Things." Both Byas (who had hardly recorded since 1955) and the erratic Powell are heard in superior form. A previously unheard alternate take of "Cherokee" (which is missing its very beginning) has a real surprise in a solo by the producer -- apparently, altoist Adderley could not resist the opportunity to jam with Byas and Powell.
Tracks:
01. Just One of Those Things (5:11)
02. Jackie My Little Cat (4:50)
03. Cherokee (6:20)
04. I Remember Clifford (6:18)
05. Good Bait (6:32)
06. Jeannine (6:01)
07. All the Things You Are (7:25)
08. Myth (5:34)
09. Jackie My Little Cat (alternate) (5:18)
10. Cherokee (unissued alternate) (7:52)
Personnel:
Don Byas - tenor saxophone
Bud Powell - piano
Pierre Michelot - bass
Kenny Clarke - drums
Idrees Sulieman - trumpet (on #5-8 only)
Download:
filesonic.com
unibytes.com
Информация
Посетители, находящиеся в группе Гости, не могут оставлять комментарии к данной публикации.