Carlos Bica & Azul - Things About (2011)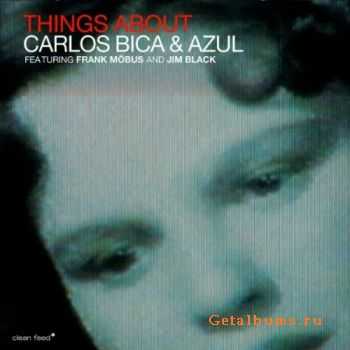 Artist
: Carlos Bica & Azul
Title Of Album
: Things About
Year Of Release
: 05-12-2011
Label
: Clean Feed / CF239 / WEB
Genre
: Jazz
Format
: mp3
Quality
: V0 Kbps
Total Time
: 56:34 min
Total Size
: 95.8 MB
Tracklist:
1. Say A Wish 5:05
2. Things About 6:30
3. Elle M'a Dit 6:30
4. Horses 5:16
5. Canção Vazia 4:12
6. Vale 8:11
7. Since Felling Is First 3:22
8. 2011 6:49
9. Flow 1:38
10. Deixa Pra Lá 2:07
11. Sonho De Uma Manhã De Outuno 6:55
The fifth album by Carlos Bica's Azul, the double bassist and composer's trio with the colourful guitarist Frank Möbus and the drummer extraordinaire Jim Black, is a brilliant new step of a singular project started in 1996. And singular because of the unusual mix of elements that, once more, we find in "Things About": indie jazz fed by the energy and the unquiet pulse of rock, with song formats coming from pop and the lyrical, melancholic emotionality typical of the Portuguese folk music. This combination of ingredients explain the global success of this formula, and the new opus shows us that the project Azul has more to offer 15 years after their record debut. In each edition the band seems to reborn, and after "Believer", from 2006, here are Bica, Möbus and Black again, with fresh ideas, a renovated drive and a deeper poetic feeling. Bravo!
Информация
Посетители, находящиеся в группе Гости, не могут оставлять комментарии к данной публикации.