Marcus Strickland - Triumph of the Heavy Vol.1 & 2 (2011)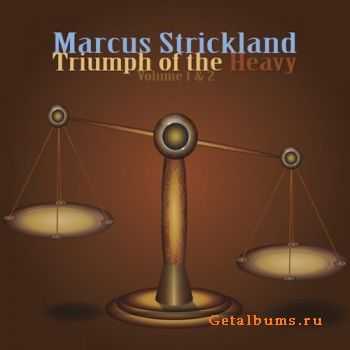 Artist
: Marcus Strickland
Title Of Album
: Triumph of the Heavy Vol.1 & 2
Year Of Release
: 27.09.2011
Label
: Strick Muzik 005
Genre
: Jazz
Format
: mp3
Quality
: CBR 320 Kbps
Total Time
: 120:15 min
Total Size
: 273 MB
Tracklist:
Disc 1
1. Lilt
2. Za Rahula
3. A World Found
4. A Temptress' Gait
5. Dawn
6. Bolt Bus Jitter
7. Virgo
8. Shapes
9. Set Free
10. 'Lectronic
Disc 2
1. Mudbone
2. Surreal
3. Gaudi
4. A Memory's Mourn
5. Prime
6. Portrait of Tracy
7. Cuspy's Delight
"Triumph of the Heavy, Vol. 1& 2", Marcus Strickland's latest recording, is expected to be released on September 27, 2011. The first volume features Marcus' quartet (David Bryant on piano, Ben Williams on bass, and E.J. Strickland on drums) with a fresh approach to the piano's role in the group, and a whole new set of originals. The second volume is a live recording of his trio (with Ben Williams and E.J. Strickland) stretching and reinventing their familiar repertoire live in front of a studio audience at Firehouse 12 (New Haven, CT).
Информация
Посетители, находящиеся в группе Гости, не могут оставлять комментарии к данной публикации.