Claudio Riggio Ensemble & Tom Harrell - Audrey (2011)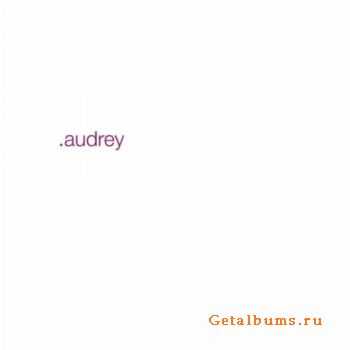 Artist
: Claudio Riggio Ensemble & Tom Harrell
Title Of Album
: Audrey
Year Of Release
: 2011
Label
: Abeat
Genre
: Jazz
Format
: mp3
Quality
: CBR 320 kbps
Total Time
: 62:12 min
Total Size
: 113 MB
Tracklist:
01. Coversation With Am Imaginary Ballad [03:32]
02. Le Cose Di Alfredo [05:06]
03. Tema Per Kandinsky [03:58]
04. Mr. Zeman [02:27]
05. Pas De Danse [04:48]
06. Iridescente [05:15]
07. A Postcard From John (One), Improvisation [01:49]
08. Empty Rooms, Piero's Empty Room [01:33]
09. Pas De Danse, Origami [00:37]
10. Ma Petite Amie [05:01]
11. Pas De Danse (Duo) [00:44]
12. Temoje, Quasi Amata [07:53]
13. Empty Rooms [04:47]
14. Empty Rooms, Claudio's Empty Room [01:32]
15. Jfeliz Feliz Tom, Feliz Feliz [01:16]
16. Jfeliz Feliz [01:19]
17. Jfeliz Feliz Claudio, Feliz Feliz [01:18]
18. Feliz Feliz Piero, Feliz Feliz [01:13]
19. Pas De Danse (Duo) Alt. Take [00:45]
20. Tema Per Kandinsky, Miniatura [01:16]
21. A Postcard From John (Two), Improvisation [02:25]
22. Empty Rooms, Tom's Empty Room [01:52]
23. Mapetite Amie, Miniatura [01:47]
Personnel:
Marco Ariano- drums
Piero Bronzi - alto, tenor,and baritone sax, flute
Alessandro De Angelis- piano ,fender Rhodes
Tom Harrell- trumpet, flugelhorn
Claudio Riggio - classical and electric guitar
John Stowell - nylon strings and baritone guitar
Nicolao Valiensi - trombone
The CD "Audrey" features the compositions of Claudio Riggio, supported by excellent musicians who in turn give rise to different ensembles (duo, trio, quartet, ...) and Tom Harrell who once again descends into a Italian weblog Abeat recording project of great scope.A disc which is linked to a series of tracks in the form of cameos lasting a few minutes, sometimes seconds. A dimension almost timeless and "impressionist"in which Tom Harrell said to feel comfortable as rarely happens. The result is an unusual expressive intensity. The songs develop as "images" that take shape almost painterly brushstrokes of copyright and in which the palette of "sounds" is changing every time like in a kaleidoscope of "colors". An album of immense class and elegance in which the compositions resonate without hesitation even a typical Italian, stirring lyricism of Opera, classical music, the band tradition of the country... A superb CD and also a shining example of european art which is accompanied by international artists of absolute value. Audrey contains twenty-three compositions that you/they see protagonist the ensemble headed by Claudio Riggio and the trombettista Tom Harrell, in what we could describe as an imaginary trip through a dimension atemporale, made of situations just mentioned, others more finished and some better you decidedly define.
Passages that repeatedly change skin, developed in various formations thanks to the ability of Riggio to know how to alternate the five musicians to his/her disposition - among which signal the saxofonista Peter Bronzi and the experienced guitarist John Stowell - in the different proposed situations. Harrell draws melodies that float above the themes, it confirms his/her desire to put in muscia, always and however, that feelings with the tool that he/she knows about perennial falling in love, of courting sopraffino and effective. His is a presence that embellishes the whole framework, that he/she knows how to flex entirely in aware way among moments of slender beauty, you see the initial one "Conversation with an Imaginary Ballad, " to those of great impact timbrico.
Disk of not simple interpretation and digestibility, to which must be given at least a pair of listening of advantage, before launching him to the search of his/her meanings, to the contemplation of his/her formal and expressive tones.
Информация
Посетители, находящиеся в группе Гости, не могут оставлять комментарии к данной публикации.