Tania Maria - Tempo (2012)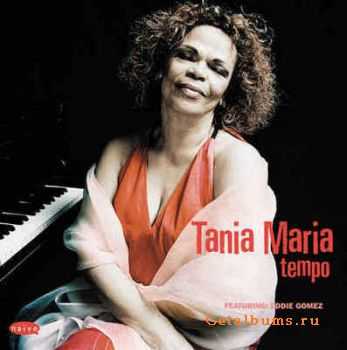 Исполнитель
: Tania Maria
Альбом
: Tempo
Год выхода
: 2012
Лейбл
: Naive Records
Страна
: Brazil
Жанр
: Jazz, Latin, Vocal Jazz
Время
: 47:05 min
Формат
: Mp3
Качество
: CBR 320 kbps
Размер
: 113 mb
Вебсайт
:
amazon.com
lastfm
Tempo is the meeting of a renowned Brazilian pianist and singer Tania Maria and a legendary bass player. Renowned as one of the most famous Brazilian pianists and singers since the 70's, Tania Maria has based her art in playing Brazilian tunes with a very tasty blend of jazz. Her meeting with Eddie Gomez, one of the best jazz bass players ever - he spent a long time in the great Bill Evans trio and others - is an amazing mix between Brazil & jazz. Tania Maria is scatting with brio and playing her melodious piano part while Eddie Gomez is playing wonderful harmonic bass and is improvising when she's soloing on piano on such beautiful melodies as Estate or A Chuva Caiu. This new record is a new step in the Brazil / Jazz area and the successful meeting of two legends of American Modern Music.
Tracklist:
1. Estate
2. Sentado a beira do caminho
3. A chuva caiu
4. Yeah man
5. Senso unico
6. Dear Dee Vee
7. Bronzes e cristais
8. Tempo
Информация
Посетители, находящиеся в группе Гости, не могут оставлять комментарии к данной публикации.