Vijay Iyer Trio - Accelerando (2012)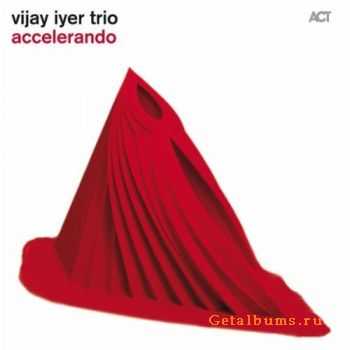 Artist
: Vijay Iyer Trio
Title Of Album
: Accelerando
Year Of Release
: 2012-03-05
Label
: ACT Music
Genre
: Jazz
Format
: mp3
Quality
: avg. 231kbps
Total Time
: 59:54 min
Total Size
: 100 MB
Tracklist:
01. Bode (2:18)
02. Optimism (7:23)
03. The Star of A Story (5:46)
04. Human Nature (9:39)
05. Wildflower (4:10)
06. Mmmhmm (4:33)
07. Litte Pocket Size Demons (7:17)
08. Lude (4:56)
09. Accelerando (2:52)
10. Actions Speak (5:42)
11. The Village of the Virgins (5:17)
Accelerando is the follow-up to the Vijay Iyer Trio's Grammy-nominated Historicity voted the No. 1 jazz album of 2009 around the world, including in the Downbeat critics' poll and by The New York Times. Pianist-composer Vijay Iyer's career has moved on an ever-accelerating arc over the past decade and a half, with the Indian-American artist earning a slew of international honors for his intrepid, multi-hued vision of 21st-century music. The latest chapter of this compelling story in contemporary jazz comes with the Vijay Iyer Trio's Accelerando, an album driven by the visceral, universal, intoxicating experience of rhythm. Accelerando sees Iyer and his telepathic trio mates bassist Stephan Crump and drummer Marcus Gilmore go both deep and wide. They light up material that ranges from a brace of bold Iyer originals and pieces by great jazz composers (Duke Ellington, Herbie Nichols, Henry Threadgill) to surprising interpretations of vintage and recent pop and funk tunes (Michael Jackson, Heatwave, Flying Lotus). Absorbing and infectious, this is jazz about not only the mind but the body.
Информация
Посетители, находящиеся в группе Гости, не могут оставлять комментарии к данной публикации.