John Zorn - The Gnostic Preludes (2012)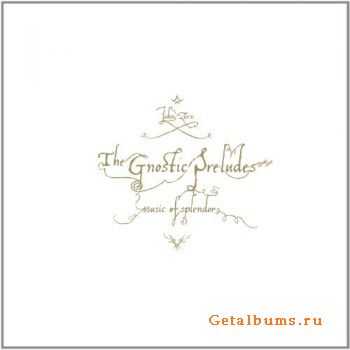 Artist
: John Zorn
Title Of Album
: The Gnostic Preludes
Year Of Release
: 2012-02-27
Label
: Tzadik
Genre
: Jazz
Format
: mp3
Quality
: 320 Kbps
Total Time
: 47:58 min
Total Size
: 105 MB
Tracklist:
01 Prelude 1: The Middle Pillar
02 Prelude 2: The Book of Pleasure
03 Prelude 3: Prelude of Light
04 Prelude 4: Diatesseron
05 Prelude 5: Music of the Spheres
06 Prelude 6: Circumambulation
07 Prelude 7: Sign and Sigil
08 Prelude 8: The Invisibles
Bill Frisell, Carol Emanuel, Kenny Wollesen. Invisibles Get ready for some of the most beautiful music Zorn has ever made! The Gnostic Preludes is the latest volume in the mystical quest of In Search of the Miraculous, The Goddess and At the Gates of Paradise. Here Zorn turns to chamber music simplicity with an intimate ensemble of harp, vibraphone and guitar inspired by Early Music, Debussy, the minimalism of Reich, Riley and Glass and esoteric spiritual traditions from around the world. The music is lyrical and hypnotic, perfect for early morning meditation, a lonely afternoon, or midnight contemplation. Performed with great feeling by long time Zorn collaborators Bill Frisell, Carol Emanuel and Kenny Wollesen, who interact with sensitivity and grace The Gnostic Preludes is one of Zorn's most tender and subtle creations.
Информация
Посетители, находящиеся в группе Гости, не могут оставлять комментарии к данной публикации.