Chano Dominguez - Flamenco Sketches (2012)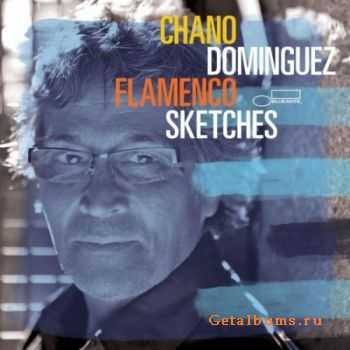 Artist
: Chano Dominguez
Title Of Album
: Flamenco Sketches
Year Of Release
: 2012-03-13
Label
: Blue Note Records
Genre
: Jazz / Fusion / Flamenco
Format
: mp3/FLAC[log,cue,tracks,artwork]
Quality
: 320/Lossless
Total Time
: 61:06 min
Total Size
: 141/461 MB
Tracklist:
01. Flamenco Sketches 16:04
02. Freddie Freeloader 9:33
03. Blue in Green 8:08
04. So What 7:45
05. All Blues 6:53
06. Nardis 9:05
07. Serpent's Tooth 3:38
Personnel:
Chano Dominguez - piano
Mario Rossy - bass
Israel "Pirana" Suarez - percussion
Blas "Kejio" Cordoba - vocals, palmas (hand claps)
Tomas "Tomasito" Moreno - palmas (hand claps)
While Miles Davis continues to stand tall in the jazz pantheon, it s a challenge and potentially a hazard for artists living in his
long shadow to reinterpret and even re-envision the iconic trumpeter and bandleader s music. Hardest of all are his classic recordings, especially the biggest-selling jazz album in history, 1959 s Kind of Blue. But in a remarkable creative achievement, Barcelona-based pianist Chano Domínguez has brilliantly fused flamenco with jazz to cook up Flamenco Sketches, a stunning new interpretation of Davis s seminal music on Blue Note Records. It was commissioned by the Barcelona Jazz Festival in conjunction with the 50th anniversary of Kind of Blue and was recorded live at Jazz Standard in New York in 2009. Domínguez s seven-song collection features all of the Kind of Blue tunes augmented by two of Davis s most popular songs, Nardis (put on the jazz map by Bill Evans and never recorded by the composer on any of his own albums) and Serpent s Tooth (a pre-Kind of Blue tune that was part of the trumpeter s 50s songbook).
Информация
Посетители, находящиеся в группе Гости, не могут оставлять комментарии к данной публикации.