Kirk Whalum - Romance Language (2012)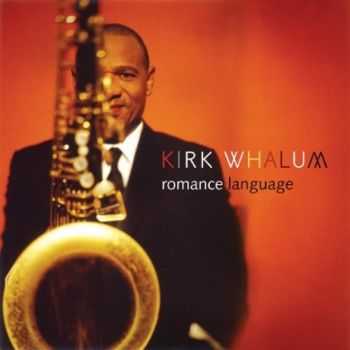 Artist
: Kirk Whalum
Title Of Album
: Romance Language
Year Of Release
: 2012-02-14
Label
: Rendezvous
Genre
: Smooth Jazz
Format
: mp3/FLAC[log,cue,tracks]
Quality
: 320/Lossless
Total Time
: 55:06 min
Total Size
: 139/328 MB
Tracklist:
1. They Say It's Wonderful 5:32
2. Dedicated To You 5:10
3. My One And Only Love 5:35
4. Lush Life 6:16
5. You Are Too Beautiful 8:32
6. Autumn Serenade 5:04
7. Almost Doesn't Count 4:10
8. I Wish I Wasn't 4:48
9. I Wanna Know 5:13
10. Spend My Life With You 4:46
The scenario: A titan tenor saxophone stylist set apart, amongst other things, by his very personal sound decides to go into the studio with a singer he admires and feels is vastly underrated. There are many objectives for the session, top among them being to record an album of ballads and to garner wider recognition for the singer through the fans of the sax player and the vocalist s sheer talent.
John Coltrane teaming up with Johnny Hartman in 1963...and Kirk Whalum s latest project featuring his brother Kevin entitled Romance Language (in spite of the many years that separate these recordings) bear many more similarities than differences. In fact the end result is exactly the same; romance at a level so intense that verbal language alone is inadequate to portray. Here s an attempt: easily two of the most romantic jazz albums of their respective eras.
While the Whalums are hardly the first modern duo to re-imagine the six songs that make up the eponymous classic from Coltrane and Hartman, they are among the first with the same surname and among the first to trust the (expertly executed) warmth and soul of electric accompaniment. With sax player as leader, the same inspiration and objective of the original duo recording applies here. Coltrane is quoted as saying he chose the voice that stuck in my mind somewhere. Kevin s voice is indeed stuck to Kirk s very being.
Информация
Посетители, находящиеся в группе Гости, не могут оставлять комментарии к данной публикации.