Wayne Escoffery - The Only Son of One (2012)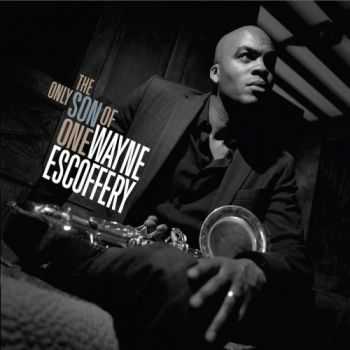 Artist
: Wayne Escoffery
Title Of Album
: The Only Son of One
Year Of Release
: 2012-04-10
Label
: Sunnyside Records
Genre
: Jazz
Format
: mp3/FLAC[log,cue,tracks]
Quality
: 320/Lossless
Total Time
: 69:22 min
Total Size
: 157/439 MB
Tracklist:
1. World of the Bardo
2. Banishment of the Lost Spirit
3. Perilous Desires
4. The Only Son of One
5. If I Am, Who You Are
6. Selena's Song
7. Presumed Innocence
8. Color Spectrum
9. Two Souls
Wayne Escoffery - tenor, soprano sax
Orrin Evans - piano, Fender Rhodes
Adam Holzman - keyboards
Hans Glawischnig - bass (1, 2, 4 & 5)
Ricky Rodrigues - bass (3, 6, 7 & 8)
Jason Brown - drums
Although he is originally from Great Britain, he has spent most of his life in the northeastern part of the United States. Born in London on February 23, 1975, Escoffery was only 11 when he left the U.K. with his mother and moved to New Haven, CT in 1986. That year, he joined the New Haven Trinity Boys Choir, and it was also in 1986 that he began studying the tenor sax with saxophonist/clarinetist Malcolm Dickinson. Escoffery was still in his teens when he met the famous alto saxophonist Jackie McLean, who Escoffery has described as a mentor and a major inspiration in his life; Escoffery studied with McLean extensively at the Hartt School, a performing arts school in West Hartford. After that, he attended the New England Conservatory in Boston and graduated from that institution with a Masters in 1999 before moving to New York City the following year at the age of 25.
Информация
Посетители, находящиеся в группе Гости, не могут оставлять комментарии к данной публикации.