Rebecca Zapen - Hummingbird (2003)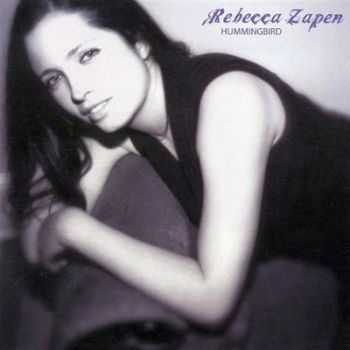 Исполнитель: Rebecca Zapen
Альбом: Hummingbird
Год выхода: 2003
Лейбл: Bashert Records / 8-01655 05902-9
Жанр: Vocal Jazz
Время: 58:18 min
Формат: Mp3 / FLAC (tracks + .cue, log-file)
Качество: CBR 320 kbps / Lossless
Размер: 145 mb / 338 mb (Covers)

Tracklist:

01. Andrea (Zapen)
02. Halfway Down The Stairs (Milne/Simson)
03. Look For The Silver Lining (De Sylva/Kern)
04. I Fall In Love Too Easily (Cahn/Styne)
05. Shooting Star (Zapen)
06. We'll Be Together Again (Laine/Fischer)
07. Corcovado (Quiet Nights of Quiet Stars) (Jobim/Lee)
08. Someone To Watch Over Me (Gershwin/Gershwin)
09. Nature Boy (Ahbez)
10. Over The Rainbow (Arlen/Harburg)
11. How Does Yours Tomorrow Look (Zapen)
12. Take Wing (Zapen)
13. You Are There (Frishberg/Mandel)
14. Hummingbird (Zapen)

PERSONNEL:
Rebecca Zapen, vocals/violin
Gary Starling, guitar
Chelsea Chason, bass
Darren Ronan, drums
John Ricci, tenor sax
Tony Steve, marimba

:: PREVIEW ::

Информация
Посетители, находящиеся в группе Гости, не могут оставлять комментарии к данной публикации.