Jezebel Sextet - Lift It Up (2012)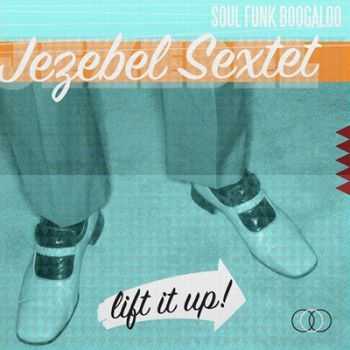 Исполнитель:
Jezebel Sextet
Альбом:
Lift It Up
Год выхода: 2012
Страна: UK
Жанр: Soul Jazz / Deep Funk / Hammond
Время: 41:05
Качество: 320 kbps
Размер: 102.6 Mb
Треклист:
1. Soul & Sunshine (3:30)
2. Mr Hot Pants aka Across the Tracks (3:27)
3. Let me Come Within (2:49)
4. Snake Oil (3:50)
5. Lift it Up (3:10)
6. I Need Your Love (2:44)
7. The Breaker (3:39)
8. In the Doghouse (4:09)
9. Lucky Old Sod (3:43)
10. If I Had a Man Like You (3:37)
11. Makin' Gravy (3:59)
12. Mr Biscuits (2:29)
If you like classic street funk by The Meters and The JBs, or modern funk bands such as The New Master Sounds, Speedometer and Quantic Soul Orchestra then you'll love the Jezebel Sextet, a London funk band who play super-heavy Hammond funk with powerhouse horns and a killer vintage sound.
Debut CD from London Hammond 'n' horns collective produced by Leigh Gracie (Speedometer) and recorded at Big Noise Studios with contributions from Stefan Garcia, Adrian Gibson, Leigh Gracie, Healer Selecta, Rev Chunky and Sir Joe Quaterman!
www.jezebelsextet.com
Информация
Посетители, находящиеся в группе Гости, не могут оставлять комментарии к данной публикации.