Kenny G & Rahul Sharma - Namaste (2012)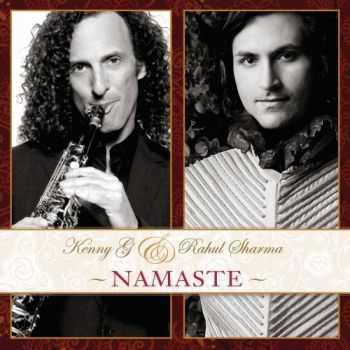 Artist
: Kenny G & Rahul Sharma
Title Of Album
: Namaste
Year Of Release
: 2012-06-26
Label
: Concord Music Group / CRE-33816-02
Genre
: World / Jazz
Quality
: 320 / FLAC
Total Time
: 50:07 min
Total Size
: 114 / 343 MB
Tracklist:
01. Namaste 5:26
02. Brhama-Vishnu-Shiva 5:29
03. Dance Of The Elephant God 4:54
04. Lotus Lovers 4:57
05. Transcendental Consciousness 5:13
06. Valley Of Flowers 5:58
07. Silsila 6:38
08. Om Shanti 4:10
09. Transcendental Consciousness (Walter A. Remix) 3:44
10. Namaste (Soul Seekerz Club Mix) 3:38
When the elements of melody and harmony are carefully balanced, the convergence of one world with another results in a beautiful sound.
Namaste is a collaborative album crafted by Rahul Sharma a native of Indias Kashmir region and a third-generation master of the exotic, 100-string santoor and saxophonist Kenny G, a multiple Grammy-winning titan on the contemporary jazz landscape for more than two decades. This unusual and daring project captures the best of these two musicians with a chill ambiance set up by mixer/producer extraordinaire Kid Tricky, (along with Walter A. and Soul Seekerz).
Информация
Посетители, находящиеся в группе Гости, не могут оставлять комментарии к данной публикации.