The Tony Williams Lifetime - Ego (1971)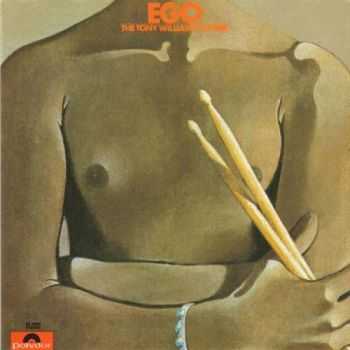 Artist
: The Tony Williams Lifetime
Title Of Album
: Ego
Year Of Release
: 1971
Label
: Polydor, Universal Japan
Genre
: Jazz Rock/Fusion
Quality
: APE (image+.cue+.log) | Mp3
Bitrate
: Lossless | CBR 320 kbps
Total Time
: 42:18
Total Size
: 253 MB | 107 MB (Scans)
AMG:
"Easily the weirdest record the Tony Williams Lifetime ever released, 1971's Ego is an experimental blend of post-hard bop jazz and the spacier end of psychedelic rock. Larry Young's wafting organ parts and Ted Dunbar's rockist guitar (as opposed to the more traditional jazz bent of the guy he replaced, John McLaughin) combine to make parts of the album sound like Atom Heart Mother-era Pink Floyd, particularly on 'There Comes a Time' and 'Lonesome Wells (Gwendy Trio).' Unfortunately, both of those tracks are bogged down by vocals (by Williams and Jack Bruce, respectively) singing Williams' own earnest and not terribly inspired verse. The best tracks are those that dispense with the lyrical claptrap — the liner notes are also a terribly dated hoot — and get down to the creation of some roiling atmospheres and powerful group improvisation. In that regard, things really pick up at the end, with the ghostly 'Mom and Dad' and the cacophonous closer 'Urchins of Shermese,' on which Williams splits the narcoleptic mood of the introduction with some of his most fractured and arrhythmic fills ever, while simultaneously maintaining a groove that's typically snaky and propulsive. Drum geeks will particularly adore the two brief solo pieces, 'Clap City' and 'Some Hip Drum Shit,' which are both technically impressive and short enough not to get dull. Solid jazz-rock, from the days before fusion got painfully dull."
Tracklist:
1. Clap City 0:54
2. There Comes a Time 5:58
3. Piskow's Filigree 3:52
4. Circa 45 6:28
5. Two Worlds 4:30
6. Some Hip Drum Shit 1:31
7. Lonesome Wells (Gwendy Trio) 7:27
8. Mom and Dad 5:22
9. The Urchins of Shermese 6:16
********************************
Ted Dunbar — guitar
Larry Young — Organ
Ron Carter — bass, cello
Tony Williams — drums
Don Alias — percussion
Warren Smith — percussion
Jack Bruce — vocals
Download / Скачать:APE
Rapidgator.net
Turbobit.net
Unibytes.com
Gigabase.com
Mp3
Rapidgator.net
Turbobit.net
Unibytes.com
Gigabase.com
Информация
Посетители, находящиеся в группе Гости, не могут оставлять комментарии к данной публикации.