La Zikabilo - Todos a la Mesa (2012)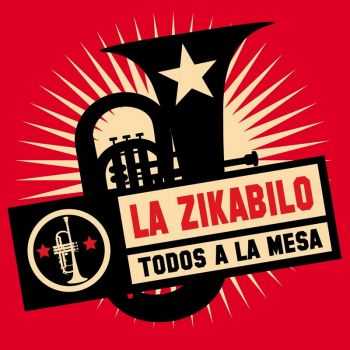 Artist
: La Zikabilo
Title Of Album
: Todos a la Mesa
Year Of Release
: 2012
Label
: La Zikabilo
Genre
: Jazz / Gypsy / Cubano Rock Tzigane
Quality
: 320 / FLAC
Total Time
: 37:46 min
Total Size
: 86 / 285 MB
Tracklist:
01 Fuerza Pa Vivir
02 La China
03 Cubano
04 Meduele La Elpalda Y Lo Pie
05 Delinquance d'Etat
06 Yo No Queria
07 Preguntale
08 Chachacha Caliente
09 Kitsa
10 Flow
This energetic brass band from France handles many musical styles with ease and infectious joy.
Since their Beginning back in 1999, LA ZIKABILO transports through multiple horizons such as Jazz, Gypsy music, French chanson, Latino music, Rock'n'roll, Reggae rhythms…
This band combines the traditional instruments of a fanfare, such as trumpets, saxophone and percussions with more unusual instruments like the accordion and vocals.
Thanks to the 2008 Festival International de Jazz de Montréal (Quebec), La Zikabilo has produced an original show combining acoustic music and vocals of Barbaro Teuntor Garcia.
Four of them come from the famous French band Rutabaga: Fabien the leader, André, Yohann and Thierry. Barbaro Teuntor Garcia came from Cuba: Buena Vista Social Club, Femi Kuti, Amadou and Myriam, P18 … etc. The bass tuba man, Sébastien Boyer, came from Uranus Brillant and plays American music in New Orleans.
Информация
Посетители, находящиеся в группе Гости, не могут оставлять комментарии к данной публикации.