Blank and Jones - Julian and Roman Wasserfuhr - RELAX Jazzed (2012)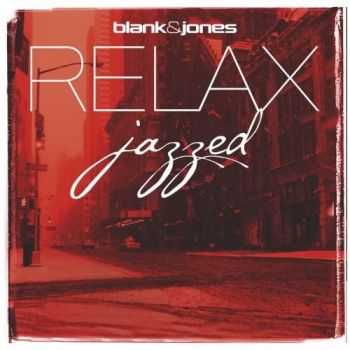 Artist
: Blank and Jones - Julian and Roman Wasserfuhr
Title Of Album
: RELAX Jazzed
Year Of Release
: 2012
Label
: Soundcolours Gmbh & Co Kg
Genre
: Jazz, Lounge, Chill-Out
Quality
: 320 / FLAC
Total Time
: 53:21 min
Total Size
: 120 / 270 MB
Tracklist:
01.Lazy Life (02:56)
02.Perfect Silence (05:38)
03.Relax (Your Mind) (06:23)
04.Hideaway (05:47)
05.Flying To The Moon (05:47)
06.Pura Vida (05:37)
07.Mind Of The Wonderful (06:28)
08.Closer To Me (03:29)
09.Consequences (05:57)
10.Desire (05:14)
Blank & Jones' deliberately simple dance music dominated the top of Germany's dance charts during the country's late-'90s trance explosion. After a chance meeting at the PopKomm music conference, onetime record clerk Piet Blank and Ratinger Hof's resident DJ Jaspa Jones formed the Blank & Jones production team to make broad trance records of the Aeon, Kai Tracid, DJ Manta, Darude, and Angelic variety. Met with consistent financial success as they laid the groundwork for their full-lengths, Blank & Jones also won the respect of their peers, finding remix work for Fragma, Mauro Picotto, and Moby, as well as getting the chance to use Yello's Deiter Meir on their second album, 2001's Nightclubbing.
Информация
Посетители, находящиеся в группе Гости, не могут оставлять комментарии к данной публикации.