Miles Okazaki - Figurations (2012)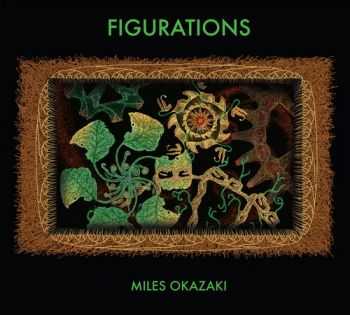 Artist
: Miles Okazaki
Title Of Album
: Figurations
Year Of Release
: 2012
Label
: Sunnyside Communications
Genre
: Jazz
Quality
: 320 / FLAC
Total Time
: 66:14 min
Total Size
: 153 / 362 MB
Tracklist:
1. Dozens 6:21
2. Rain 11:45
3. Wheel 10:04
4. Bass Solo 5:00
5. Figurations 10:23
6. Mandala 10:05
7. Loom 5:50
8. Corazуn 6:47
Miles Okazaki (guitar)
Miguel Zenon (alto saxophone)
Thomas Morgan (acoustic bass)
Dan Weiss (drums)
The process and the tools involved in the creation of music have long fascinated theorists and sociologists. The differences between the analytical and natural elements of musical composition and performance over the myriad of cultures have intrigued many, including guitarist/composer/conceptualist Miles Okazaki. His new recording Figurations presents his third and final installment of a compositional cycle that is meant to mirror the method by which improvising musicians approach their music from conception to performance.
Along with Okazaki s previous releases Mirror (Self Released, 2006) and Generations (Sunnyside, 2009), Figurations represents the final stage of the musical acts of creation from conception/theory to practice to spontaneity in live performance. As Okazaki writes in the liner notes, This can be seen to represent a gradual acceptance of the balance between control and natural forces. Mirror represents the fruition of concept and highly controlled musical units. Generations focuses on the system developed by a group as they put principles to work in one long, focused take in a controlled recording studio. Figurations takes this one step further, documenting the group in a live setting.
Информация
Посетители, находящиеся в группе Гости, не могут оставлять комментарии к данной публикации.