Jeremy Pelt - Soul (2012)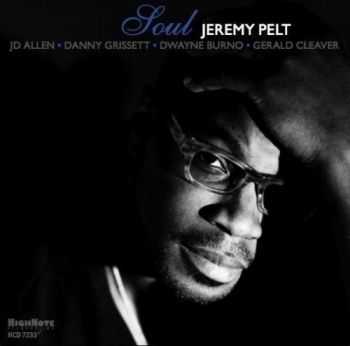 Artist
: Jeremy Pelt
Title Of Album
: Soul
Year Of Release
: 2012
Label
: HighNote
Genre
: Jazz
Quality
: FLAC
Total Time
: 53:40 min
Total Size
: 333 MB
Tracklist:
01. Second Love
02. The Ballad of Ichabod Crane
03. Sweet Rita Suite, Pt. 2: Her Soul
04. Tempest
05. The Story
06. Moondrift
07. What's Wrong Is Right
08. Tonight…
On Soul, trumpeter and composer Jeremy Pelt's third offering for High Note, his stellar quintet with saxophonist J.D. Allen, pianist Danny Grissett, bassist Dwayne Burno, and drummer Gerald Cleaver is intact, having been together for nearly six years. That said, where his first two offerings for the label were exceptional exercises in on-the-edge post-bop and modal jazz, Soul looks all the way back to 2003's Close to My Heart for comparison -- one that reveals just how far Pelt has come as a composer, a soloist, and an arranger. Soul is a collection of (mostly) blues and ballads. He wrote all but two of the album's eight tunes: the Sammy Cahn standard "Moondrift" (on which the band is fronted by vocalist Joanna Pascale) and a lively reading of George Cables' "Sweet Rita Suite, Pt. 2: Her Soul." Pelt and his band recorded this set in a single day, and had nuanced it all live before hitting the studio. On display here are intimacy, nuance, elegance, and an adventurous communication that is nearly symbiotic -- traits not normally associated with ballads or blues (these days, anyway). The frontline of Pelt and Allen is in perfect sync throughout, whether the two are playing counterpoint ("The Ballad of Ichabod Crane") or in unison ("The Story"). The exchange between ballads and blues is fluid. The former is an example of both existing side by side because of Pelt's structural harmonic development and Grissett's confident pianism. On "The Tempest," Burno and Cleaver push Grissett, who responds with flurries of notes and then the horns. The rhythm section's freedom is balanced by the horn solos and brief, contrapuntal head. On "Moondrift," Pascale is able to extract from her delivery every unnecessary utterance; Pelt is known for his sharp sense of economy, and Pascale rises to the challenge with a lovely, disciplined vibrato that allows the band to create shades of meaning behind her. The set's longest tune, "What's Wrong Is Right," commences with a slightly dissonant, Monk-esque harmonic statement and features excellent solos from Pelt, Grissett, and Allen; Burno and Cleaver drive them relentlessly, all the while swinging like mad. Soul is another high-water mark for Pelt and company, and an exercise in taking the tradition and giving it a thoroughly modern twist without sacrificing its heart.
Информация
Посетители, находящиеся в группе Гости, не могут оставлять комментарии к данной публикации.