Curtis Hasselbring - Number Stations (2013)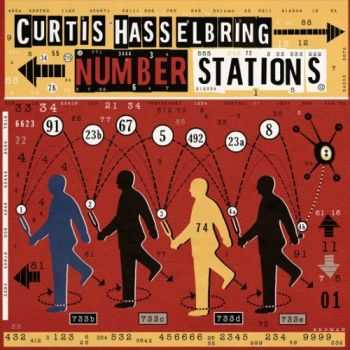 Artist
: Curtis Hasselbring
Title Of Album
: Number Stations
Year Of Release
: 2013-01-29
Label
: Cuneiform Records
Genre
: Jazz
Quality
: FLAC
Total Time
: 50:16 min
Total Size
: 273 MB
Tracklist:
1. First Bus To Bismarck [07:41]
2. Tux Is Traitor [07:47]
3. Make Anchor Babies [06:43]
4. Green Dress, Maryland Welcome Center, 95 NB [04:11]
5. It's Not A Bunny [10:17]
6. Stereo Jack's, Bluegrass J's [04:22]
7. Avoid Sprinter [01:44]
8. 08 37° 56′ 39" by 111° 32 [06:15]
Number Stations is inspired by mysterious shortwave radio stations that seem to exist for the purpose of providing foreign agents (aka 'spies') from a variety of countries coded information.
Hasselbring s piece are highly propulsive while at the same time maintaining a degree of dark humor, ambient spaciousness and highly coordinated ensemble playing. The music has elements of new jazz as well as new rock and has wide appeal.
Информация
Посетители, находящиеся в группе Гости, не могут оставлять комментарии к данной публикации.