Pretty Monsters - Pretty Monsters (2012)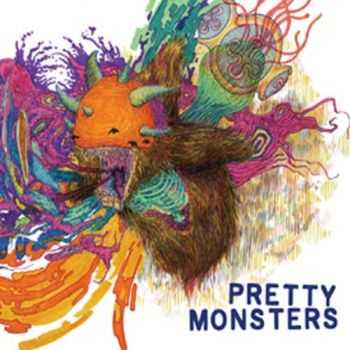 Artist
: Pretty Monsters
Title Of Album
: Pretty Monsters
Year Of Release
: 2012
Label
: Public Eyesore Records
Genre
: Jazz, Avant-Garde
Quality
: 320 / FLAC
Total Time
: 49:06 min
Total Size
: 111 / 264 MB
Tracklist:
1. Relief
2. Patricia Highsmith
3. Feldspar
4. Crushed
5. For Autonauts, For Travelers
6. Deuterium
7. Entropy
Katherine Young s dynamic and mercurial debut release with her four-piece Pretty Monsters drifts and lurches between doomy songs, noisy improv, and eerie experimental chamber music. Young s compositions for Pretty Monsters emphasize the individual and collective strengths of her band: Erica Dicker s detailed, virtuosic violin playing; the visceral and tactile guitar work of Owen Stewart-Robertson; coloristic percussion and heavy-hitting drums from Mike Pride; and Young s amplified set-up that enhances her sometimes fierce, sometimes tender approach to the bassoon, as she draws out interior resonances and creates monolithic soundscapes. With influences as diverse as the Art Ensemble of Chicago, U.S. Maple, Giacomo Scelsi, and novelist Julio Cortazar each Pretty Monsters piece carves out a unique sound world articulated by brilliant soloistic playing and explosive ensemble improvisation: Before getting engulfed by an onslaught of noise, Crushed surrealistically weaves together an ornate violin solo with a slowdance; Entropy layers reverb-saturated guitar washes, plaintive bassoon and violin drones and noises over an off-kilter Melvins-esque drum solo. The aggressive Feldspar and resolute Deuterium highlight the ensemble s precision playing, while dreamy For Autonauts, For Travelers, sludgy Patricia Highsmith, and shimmering Relief rely heavily on the band s deep improvisational resources.
Информация
Посетители, находящиеся в группе Гости, не могут оставлять комментарии к данной публикации.