The Braxton Brothers - Steppin' Out (1996/ 1998)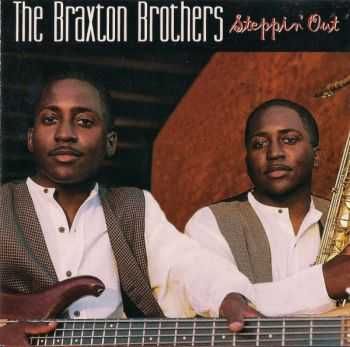 Performer: The Braxton Brothers
Album: Steppin' Out
Label: Windham Hill Jazz
Catalog #: 01934-11318-2
Style: Jazz, Smooth Jazz, Instrumental
Year: 1996 (reissued 1998 )
Format: WaV (*image + .cue,log,scans)/ mp3
Bitrate: lossless/ 320 kbps
Covers: in archive
Amount of tracks: 11
Size RAR: ~ 448 MB/ ~ 131 MB
Upload: depositfiles, rusFolder
Recovery: 3%
Password: sim-sim

Братья близнецы Nelson и Wayne Braxton начали выступать на сцене еще школьниками, в четвертом классе присоединившись к ансамблю одной из школ родного Сан-Франциско. В старших классах они входили в All-State Honor Band, позже их пути на время разошлись - Wayne поступил в университет Cal State Northridge, где выступал со знаменитым в то время коллективом Jazz A Band, а Nelson продолжил образование на музыкальном факультете San Francisco State University по классу тубы, периодически гастролируя с San Francisco Symphony Youth Orchestra, в который позже был принят и Wayne. Как Braxton Brothers, они дебютировали в 1996 с "Steppin' Out".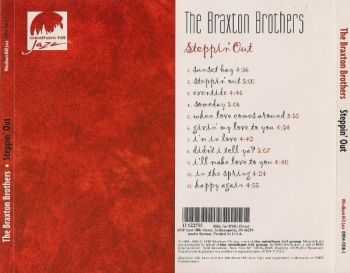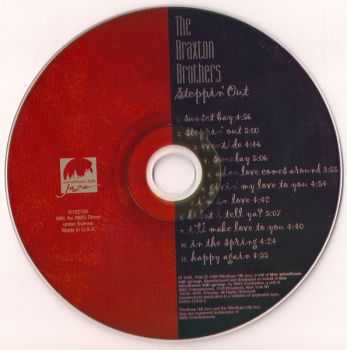 1. Sunset Bay (4:58)
2. Steppin' Out (5:01)
3. Eventide (4:48 )
4. Someday (5:08 )
5. When Love Comes Around (3:57)
6. Givin' My Love To You (4:55)
7. I'm In Love (4:44)
8. Didn't I Tell Ya? (5:08 )
9. I'll Make Love To You [Album Version] (4:44)
10. In The Spring (4:23)
11. Happy Again (4:54)
Информация
Посетители, находящиеся в группе Гости, не могут оставлять комментарии к данной публикации.