The Manhattan Transfer - Brasil (1987)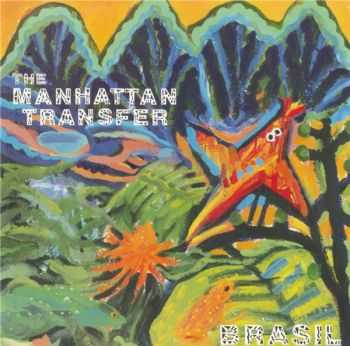 Performer: The Manhattan Transfer
Album: Brasil
Label: Atlantic
Catalog #: 7 81803-2
Style: Smooth Jazz, Latin Jazz
Year: 1987
Format: Flac (*image + .cue,log,scans)/ mp3
Bitrate: lossless/ 320 kbps
Covers: in archive
Amount of tracks: 9
Size RAR: ~ 337 MB/ ~ 112 MB
Upload: rusfolder, deposit
Recovery: 3%
Password: sim-sim

Brasil - это десятаый альбом группы The Manhattan Transfer вышедший на лейбле Atlantic в 1987. The Manhattan Transfer, пожалуй, одна из самых интересных вокальных групп в джазе, а может быть и в поп-музыке тоже. В середине 80-х используя интерес масс к накатывающейся второй бразильской волне в Северной Америке, группа выпускает, возможно, наиболее эмоциональный альбом, в котором сочетаются оригинальный сплав энергичного вокала самих музыкантов, бразильская гармоническая теплота, фактура американской синтезируемой поп-музыки и ритмы обеих стран. И хотя Brasil расстроил джазовых фанатов группы, сам альбом заслужил хвалебные отзывы критиков, и на 31-й церемонии Grammy выиграл в категории Best Pop Performance by a Duo or Group with Vocal. Выход альбома стал началом длинного коммерческого глиссандо для группы, но им виднее, не правда ли?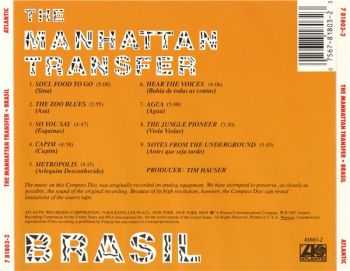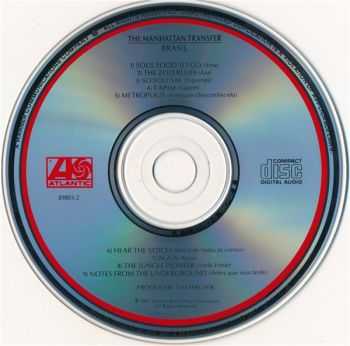 1. Soul Food To Go (Sina) (5:16)
2. The Zoo Blues (Asa) (4:06)
3. So You Say (Esquinas) (4:58)
4. Capim (5:11)
5. Metropolis (Arlequim Desconhecido) (4:36)
6. Hear The Voices (Bahia De Todas As Contas) (4:08)
7. Agua (5:10)
8. The Jungle Pioneer (Viola Violar) (3:32)
9. Notes From The Underground (Antes Que Seja Tarde) (5:46)
Информация
Посетители, находящиеся в группе Гости, не могут оставлять комментарии к данной публикации.