Daniel Rosenboom - Book Of Omens (2013)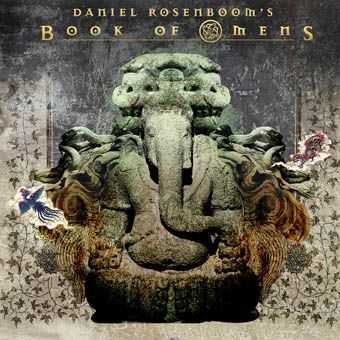 Исполнитель:
Daniel Rosenboom
Альбом:
Book Of Omens
Год выхода: 2013
Страна: USA
Жанр: Avant-Garde Jazz / Experimental Jazz / Jazz-Rock
Время: 54:15 min
Качество: Lossless / FLAC, tracks (no .log, no .cue)
Размер: 314 mb
Треклист:
Tracks:
1. Prologue: The 12 Signs. 1:43
2. Playing With Fire. 4:38
3. Moth. 6:08
4. Panther. 4:28
5. Blood Moon. 3:22
6. Viper. 2:28
7. The Swarm. 2:23
8. Wolf In The Mist. 4:14
9. The Last Regent. 2:41
10. Eagle Eclipse. 4:28
11. The Pale One. 3:25
12. The Celestial Arrow. 5:47
13. Supernova. 6:19
14. Epilogue: Rebirth. 2:05
Total Time: 54:15
Musicians:
Daniel Rosenboom: trumpet and flugelhorn
Vinny Golia: tenor saxophone, alto flute, and contralto clarinet
Jake Vossler: electric guitar
Tim Lefebvre: electric bass and FX
Matt Mayhall: drums
Recorded on March 30th, 2012 at Kingsize Sound Labs, Los Angeles, CA.
Produced by Daniel Rosenboom
Sound Engineered by John Baffa
Mixed and Mastered by John Baffa and Daniel Rosenboom at TV Tray Studios, Simi Valley, CA.
Даниель Росенбом родился 5 июля 1982 года. Импровизатор, композитор, трубач, продюсер. Основатель давольно известного в джазовых кругах проекта "Plotz!". В записи каждой своей новой работы, основная выделяющаяся составляющая - это сломать прототипы и рамки жанров. Музыкант не зациклен на определенном стиле и парой смешивая откравенно разные жанры, достигает потрясающих успехов! На данной представленной работе есть тому доказательство: не смотря на джазовую концепцию альбома, Даниель приглашает в качестве резонанса метал-гитариста Жаки Вослера. Вослер даже не пытается изменить манеру игры, он просто мочит как и полагается гитаристу его амплуа! А самое приятное то что Росенбому удается и подобный эксперимент! Все как и должно быть - все на месте!
Информация
Посетители, находящиеся в группе Гости, не могут оставлять комментарии к данной публикации.