Jean Louis - Uranus (2013)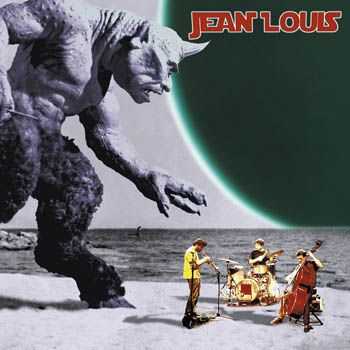 Исполнитель:
Jean Louis
Альбом:
Uranus
Год выхода: 2013
Страна: France
Жанр: RIO / Avant-Prog / Jazz-Rock
Время: 44 min
Качество: Lossless / FLAC, tracks (no .log, no .cue)
Размер: 430 mb
Треклист:
Tracks:
1. Kim Jong Il. 9:21
2. 1 2 3 4. 1:27
3. Reggaetron. 4:44
4. Dokter Gigi. 2:12
5. Uranus. 8:30
6. Ilmindeleune. 3:08
7. Goliath. 4:33
8. Abyssaa. 3:47
Total Time:
Musicians:
Aymeric Avice: trumpet
Joachim Florent: double bass
Francesco Pastacaldi: drums
released 09 August 2013
Jean Louis biography:
With their compact and distorted grooves, Jean Louis create music out of wood, metal and electronic sounds. They worked underground for two years to develop and refine their rhythmic form to create compositions that are strongly riff based and explosive.
In la Defense's National Jazz Competition in 2007, Jean Louis took secound prize, Joachim Florent and Francesco Pastacaldi took the first and third soloist prizes, respectively. In 2008, they went abroad and participated in such events as: Le Triton aux Lilas, The Hermitage's Studio, The Olympic Cafe in Paris, The European (First part of Fantazio), The Rhino Jazz Festival (Gier River), and The Tuning Fork in Cherbourg.
Jean Louis acheive their massive sound with the use of the trumpet and double bass, often with electronic effects, and their stellar drum work. The Trio's influences include artists such as Zu, Marc Ducret, Meshuggah, Melvins, Varese, Stravinksi, Zakir, Hussein, Fela Kuti, Miles Davis, and Fred Frith... On a quest for the freedom of expression, they create an in-depth jump into musical experimentation that is far from any cliches while constantly evolving.
/progarchives.com/
Источник (релизер): bandcamp.com / kivius
Информация
Посетители, находящиеся в группе Гости, не могут оставлять комментарии к данной публикации.