Darius Jones Trio - Big Gurl (Smell My Dream) (2011)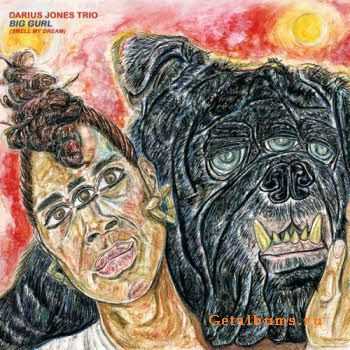 Исполнитель:
Darius Jones Trio
Альбом:
Big Gurl (Smell My Dream)
Год выхода: 2011
Страна: AUM Fidelity
Жанр: Jazz, Modern Jazz
Время: 46:57 Min
Качество: Mp3 | 320 kbps
Размер: 112 Mb
Треклист:
01 - E-Gaz
02 - Michele Heart Willie
03 - A Train
04 - I Wish I Had a Choice
05 - My Special 'D'
06 - Chasing the Ghost
07 - Ol' Metal-Faced Bastard
Darius Jones' debut recording, Man'ish Boy (A Raw & Beautiful Thing) (2009), heralded the arrival of an important new voice on alto saxophone. Big Gurl (Smell My Dream) is the second release in an ongoing series of concept records slated to document Jones' personal development—from his origins in Richmond, Virginia to his relocation as a member of New York's fertile Brooklyn scene. Eschewing the star power of his first album, which included multi-instrumentalist Cooper-Moore and drummer Rakalam Bob Moses, this date finds Jones supported by his working trio, featuring bassist Adam Lane and drummer Jason Nazary.
Once again drawing on his Southern roots for inspiration, Jones revels in a program that runs the gamut from tender balladry to testimonial fervor—with a penchant for all things funky underscoring the date. Infusing the proceedings with a judicious dose of "soul power," Jones' elastic vibrato and acerbic tone imbues lingering glissandi with as much pathos as blistering scalar runs. Working subtle variations across a variety of approaches, Jones hones in on each unique number with extraordinary attention to detail. He punctuates the thorny opener "E-Gaz" and abstracted funk of the quixotic closer "Ol' Metal-Faced Bastard" with strategically placed multiphonic accents, overblown notes and caterwauling trills that fortify the tunes' underlying structures. Conversely, he extends the melodious resonance of the heartfelt ballad "Michele Hearts Willie" with long sonorous tones and amplifies the forlorn sentiment of "I Wish I Had A Choice" with his fluid vibrato, crafting melancholy lyricism from the upper ranges of his horn...
Информация
Посетители, находящиеся в группе Гости, не могут оставлять комментарии к данной публикации.