Epysode - Obsessions (2011) FLAC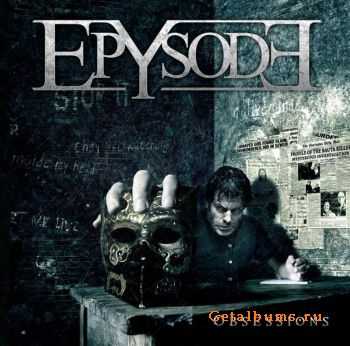 Artist
: Epysode
Title Of Album
: Obsessions
Year Of Release
: 2011
Label
: AFM Records
Genre
: Melodic Power Metal, Progressive Metal
Quality
: FLAC (image+.cue+.log)
Bitrate
: Lossless
Total Time
: 01:04:50
Total Size
: 548 MB (Scans)
Tracklist:
01. File 41807
02. Silences Of Dawn
03. First Blood
04. Obsessions
05. Invisible Nations
06. Gemini Syndrome
07. Fallen's Portrait
08. Season Of Redemption
09. The Other Side
10. Shadow Lord
11. One Chance
12. Divine Whispers
13. March Of The Ghosts
14. Last Sunset
Vocalists:
Kelly Sundown - Vocals (Beyond Twilight, Darkology,ex-Outworld, ex-Inner Sanctum, Adagio (Live))
Oddleif Stensland - Vocals (Communic, ex-Clairvoya, ex-Scariot, ex-Ingermanland, Nuclear Blast Allstars)
Magali Luyten - Vocals (Virus IV, Beautiful Sin, Frameshift, Over Us Eden, ex-Spirittales, Rooky, Ayreon)
Rick Altzi - Vocals (At Vance, Thunderstone, Sandalinas, Frequency, ex-Treasure Land)
Liselotte "Lilo" Hegt - Vocals (Dial, Valentine, Ayreon, ex-Cirrha Niva)
Musicians:
Samuel Arkan - Music, Story & Guitars (Virus IV)
Christophe Godin - Guitar Solos (Gno, Morglbl Trio)
Kristoffer Gildenlow - Bass (The Shadow Theory, ex-Pain of Salvation, The 11th Hour (Live), Consortium Project (Live), Dark Suns, Harmony, Consortium Project, Dial)
Julien Spreutels - Keyboards (Ethernity, ex-Magic Kingdom)
Leo Margarit - Drums (Pain of Salvation, Ruud Jolie, ex-Zubrowska)
Download / Скачать:
Filesonic.com 1
Filesonic.com 2
Unibytes.com 1
Unibytes.com 2
Информация
Посетители, находящиеся в группе Гости, не могут оставлять комментарии к данной публикации.