Atlantyca - To Nowhere And Beyond (2012)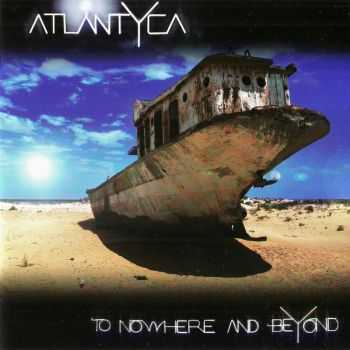 Atlantyca - To Nowhere And Beyond (2012)
FLAC: IMAGE+CUE+LOG | 356.48 MB | MP3 CBR 320 kbps | 120.45 MB | Time: 47:17 | Covers
Genre: Progressive Metal | Label: Brennus Music | Cat.#: BR8225 /1
ATLANTYCA is a brand new band dedicated to Progressive Metal, with a touch of Hard Rock. The result is an impressive, powerful album, jam packed with stunning performances from both the three musicians and their guests, with songs that range from the sweeping prog soundscape of opening instrumental 'Impulse' to the balls-out heaviness of the pounding title track, featuring Falaschi, or the lush 'Beyond Infinite' (the first of three songs to feature Steele), to the sweeping Shortino-led raspiness of the stunning power balled 'My Road'.

Progressive metallers (now there's a phrase that normally strikes fear into the heart of any reviewer) Atlantyca, are based in the beautiful, historic French city of Lyon and revolve around the fraternal duo of Julien (guitar/vocals) and Maxime (bass) Putigny, together with the respected session drummer Laurent Falso.
ATLANTYCA
Brennus Music

CD + Back
Track Listing
:
1. Impulse (5:01)
2. Standard Man (6:12)
3. Nowhere And Beyond (3:44)
4. Beyond Infinite (4:36)
5. Eternity (5:14)
6. Time After Time (4:49)
7. My Road (4:36)
8. cEvilisation (4:06)
9. Underworlds (8:59)
Atlantyca debut album.
Featuring special guest:
-
Edu FALASCHI
(Angra, Almah)
-
Andy KUNTZ
(Vanden Plas, Abydos)
-
Paul SHORTINO
(King Kobra, Quiet Riot, Rough Cutt)
- and
David STEELE
(session singer for Bon Jovi)
Mastered by Andy VanDette (Rush, Porcupine Tree) at Masterdisk, NYC
Many thanks to the original uploader: exploded
Please write your opinion after downloading it for review.
Информация
Посетители, находящиеся в группе Гости, не могут оставлять комментарии к данной публикации.