Final Curse - Way Of The Accursed (2012) (Lossless)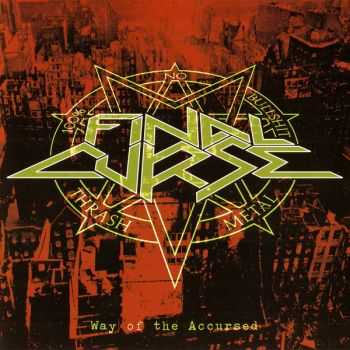 Final Curse - Way Of The Accursed (2012)
FLAC: IMAGE+CUE+LOG | 366.01 MB | Time: 48:07 | Covers
Genre: Thrash Metal | Label: Dark Harvest Records | Cat.#: DH-012
Final Curse aims to bring back the spirit of the '80s thrash metal created by Metallica, Megadeth, Exodus, and Slayer. They also infuse the pure power of Pantera with many other death metal and NWOAHM influences as well. With guitar twins, solos, and intelligent lyrics the crushing riffs only add more depth to the already pounding package rounded out by thunderous drums and shaking bass.
Reverbnation
Myspace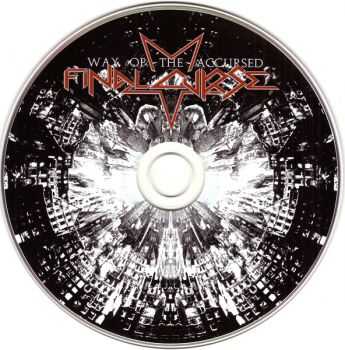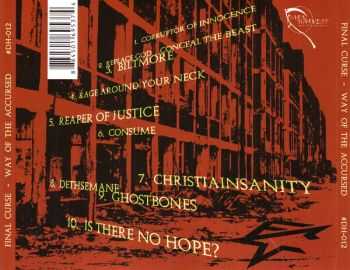 Track Listing
:
1. Corruption Of Innocence (4:34)
2. Replace God...Conceal The Beast (4:09)
3. Biltmore (6:01)
4. Rage Around Your Neck (5:14)
5. Reaper Of Justice (4:02)
6. Consume (4:23)
7. Christiainsanity (3:44)
8. Dethsemane (4:21)
9. Ghostbones (3:55)
10. Is There No Hope? (7:44)
BAND
:
Mike Plowman
: lead vocals, guitars
Madison Stegall
: guitars, backing vocals
Stephen «Stevo» Moore
: bass
Brendon Blackwelder
: drums
Many thanks to the original uploader: Exploded
Please write your opinion after downloading it for review.
**********
Download
:
Uploaded
|
Depositfiles
|
Turbobit
Информация
Посетители, находящиеся в группе Гости, не могут оставлять комментарии к данной публикации.