Cannon - Burning Love (2012) (Lossless)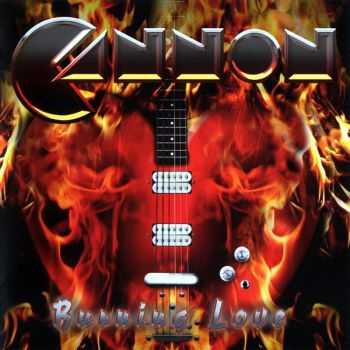 Cannon - Burning Love (2012)
WavPack (.wv): IMAGE+CUE+LOG | 411.49 MB | Time: 46:00 | Covers
Genre: Heavy Metal | Label: MeanTime Music | Cat.#: YR-2012-23
Рекомендую. Хороший альбом.
Stylistically, Cannon is a more melodic version of Accept if given a Bonfire outlook. The guitars have a powerful sheen, Walter plays a steady double bass with solid groove instincts and vocalist Mat Rein Jaehnke sounds similar to current Accept singer Mark Tornillo with his patented sneers. By taking the best parts of some of the best, classic German metal bands (Bonfire, Accept, Herman Frank, Luley, Scorpions, UDO, etc), they have forged a sound of their own that should appeal to all metal fans.
CANNON
Metal Temple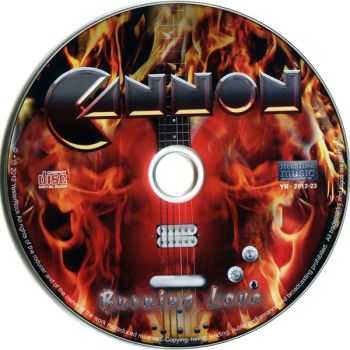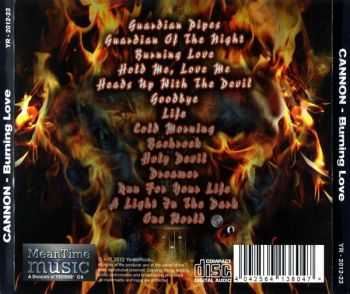 Track Listing
:
1. Guardians Pipes (0:45)
2. Guardian Of The Night (3:07)
3. Burning Love (3:42)
4. Hold Me, Love Me (4:27)
5. Heads Up With The Devil (3:28)
6. Goodbye (4:16)
7. Life (3:31)
8. Cold Morning (3:49)
9. Bachrock (1:09)
10. Holy Devil (3:40)
11. Dreamer (3:53)
12. Run For Your Life (3:07)
13. A Light In The Dark (2:52)
14. One World (4:14)
BAND
:
Mat Rein Jaehnke
: vocals
Steve Carrington
: bass, keyboards, backing vocals
Oliver Krueger
: all guitars
Walter Mueller
: drums
Информация
Посетители, находящиеся в группе Гости, не могут оставлять комментарии к данной публикации.