Circus Maximus - The 1st Chapter (2005) (Lossless)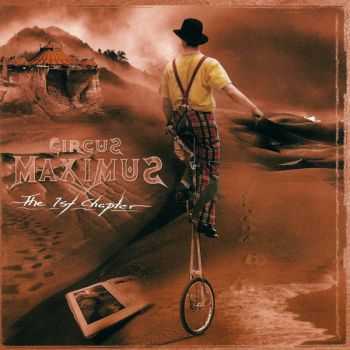 Circus Maximus - The 1st Chapter (2005)
FLAC: IMAGE+CUE+LOG | 569.22 MB | Time: 1:09:53 | Covers
Genre: Progressive Metal | Label: IntroMetal/Sensory | Cat.#: SR3026
Circus Maximus is a superb band with a large variety of influences such as 70's progressive rock, heavy metal and even death metal, all of which are melted to form a unique sound. This creates a mixture of great heavy riffs, consistent melodies with many modulations, and odd time signatures, a very characteristic detail of progressive music.
CIRCUS MAXIMUS
Frontiers Records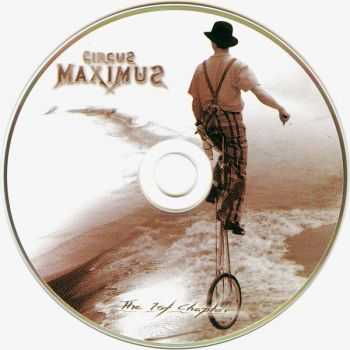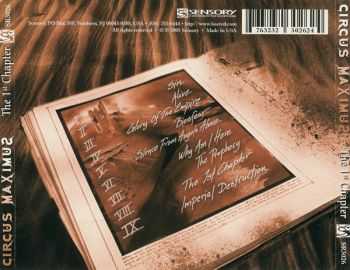 Track Listing
:
1. Sin (5:53)
2. Alive (5:38)
3. Glory of the Empire (10:27)
4. Biosfear (5:22)
5. Silence From Angel's Above (4:07)
6. Why Am I Here (6:05)
7. The Prophecy (6:44)
8. The 1st Chapter (19:07)
9. Imperial Destruction (Bonus track)* (6:30)
This is the US release of the album containing the exclusive bonus track "Imperial Destruction"
BAND
:
Michael Eriksen
: Vocals and harmony vocals
Glen Møllen
: Bass
Espen Storø
: Keyboards and backing vocals
Mats Haugen
: Guitars and backing vocals
Truls Haugen
: Drums, percussion and backing vocals
Circus Maximus -

Isolate

(2007)
Информация
Посетители, находящиеся в группе Гости, не могут оставлять комментарии к данной публикации.