Razorwyre - Another Dimension (2012) (Lossless)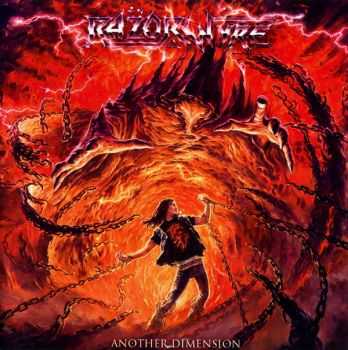 Razorwyre - Another Dimension (2012)
WavPack (.wv): IMAGE+CUE+LOG | 387.88 MB | Time: 46:21 | Covers
Genre: Heavy Metal, Thrash/Speed Metal | Label: Inferno Records | Cat.#: IR013CD
"Другое измерение" является скоростным альбомом, где RAZORWYRE удалось передать дух классического метала 80-х.
RAZORWYRE - the brand new sensation from New Zealand - have now unleashed their debut album on INFERNO Records (CD Version) and UNDERGROUND POWER Records (Vinyl version) ! This is nothing less than a totally MUST-HAVE release if you're into classical heavy-power-speed metal and dig bands like Iron Maiden, Riot, Judas Priest, Saxon, Helstar, Mortal Sin to name a few ! This band combines the best of Heavy-Metal, Power & Speed Metal like no one !!! This album includes 11 songs that will definitely drive you MAD!

The band released its first 5-song EP that got incredible responses from the media worldwide and was re-released as a cassette-single on French label INFERNO Records in July 2011, helping the band to get more recognition among the underground worldwide Metal scene. INFERNO Records offered them a record deal for their first album shortly after the cassette release... And today, this first album is fact! "Another Dimension" is a soon-to-be classic album of the Heavy/Speed Metal genre, where RAZORWYRE has managed to capture the spirit of the Classic '80s Metal, and brought it to present times. They are the real deal, and if you are looking for not only pure lethal Metal energy, but also melodies that will stay in your head, riffs that crush the walls and solos that will blow your mind, then they are here for you! With 11 brand new songs moulded in the traditional 80's style, RAZORWYRE will for sure conquer a lot more fans around the world and to tell you the truth... ~ About Razorwyre from Wellington
RAZORWYRE
Inferno Records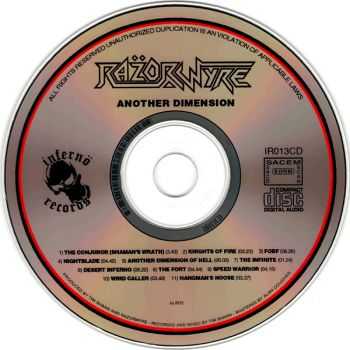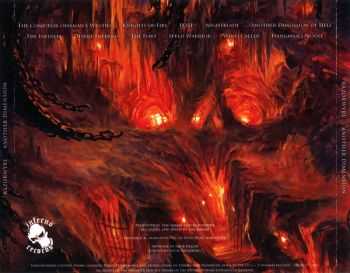 Track Listing
:
1. The Conjuror (Shaman's Wrath) (3:40)
2. Knights Of Fire (3:23)
3. FOBF (6:25)
4. Nightblade (4:42)
5. Another Dimension Of Hell (5:03)
6. The Infinite (1:24)
7. Desert Inferno (5:22)
8. The Fort (4:43)
9. Speed Warrior (4:14)
10. Wind Caller (3:49)
11. Hangman's Noose (3:36)
Produced by Tim Shann and Razorwyre
BAND
:
James Murray
: Rhythm Guitar
Tim Shann
: Bass
Z-Chylde
: Vocals
Chris Calavrias
: Lead Guitar
Nick Oakes
: Drums
Информация
Посетители, находящиеся в группе Гости, не могут оставлять комментарии к данной публикации.