Cronos - Venom (1995)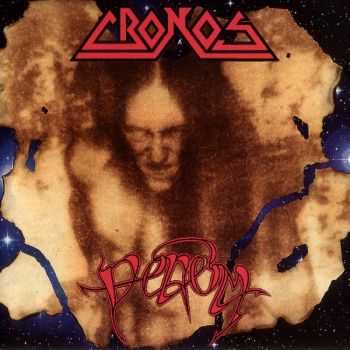 Cronos - Venom (1995)
APE: IMAGE+CUE+LOG | 447.78 MB | MP3 CBR 320 kbps | 150.66 MB | Time: 1:04:24 | Covers
Genre: Traditional Metal, Heavy/Thrash Metal | Label: Neat Records | Cat.#: NM003
Сравнивая альбом «Venom» с альбомом (сборником) «Hell to the Unknown: The Cronos Anthology», Кронос заметил: «Я бы сказал, «Venom» больше напоминает «Metal Black», он больше в духе наших ранних альбомов. «Hell to the Unknown» звучит слишком сильно, как продукт студийной обработки. Он очень отполированный, а «отполированный» - это не большой комплимент в отношении песен «VENOM». Наши песни должны быть хлесткими, хаотичными, притрэшованными. А если ты начинаешь слишком сильно полировать саунд, то можешь пойти в неправильном направлении. В песнях «VENOM» есть та спонтанность, которая мне всегда нравилась. Когда мы работаем над новыми треками, я всегда держу в голове одну мысль: «Понравится ли это пареньку, который слушает диск в своей комнате, стоит на коленях, наяривает на «воздушной гитаре» и думает: «О, да!» Понимаете меня? Мне не нужен Джо Сатриани (Joe Satriani), сидящий и рассуждающий, правильно ли все сыграно технически! Об этом я думаю в последнюю очередь».
At first glance this looks like your average metal compilation reminisent of all those Venom "best of" collections plaguing every record store under the "V" section. This compilation goes far beyond what it appears to be. Sure it contains a handful of Cronos songs off of his first two solo albums Dancing In The Fire and Rock 'N' Roll Disease, but the kicker is that this release contains 4 Venom cover songs specially recorded for this release. But that still isn't the best part! The best part is that this compilation is that it contains three tarcks off of Cronos's third album Triumvirate, which to this day has never been released. That album was recorded in 1995 and was due to be released in 1996, but its release was cancelled due to that Venom reunion that resulted in the album Cast In Stone. What a shame because these three tracks (Babylon, Ye of Little Faith, and Know Evil) are really good and are more black metal orientated. I was never aware of this unreleased album until I bought this compilation. The booklet of this release also shows the cover art of that album stating "coming in 1996", which is really neat for die hard Venom/Cronos fans. If you are a Cronos/Venom fan, do not pass up this release as just another compilation. I did at fist and I was blind to the fact that this release contained buried treasures within its tracklisting. Hopefully Cronos will decide to finally unleash that unreleased album unto the world some day in the future. ~ Review by Lunar Strain
Myspace
Wikipedia
Encyclopaedia Metallum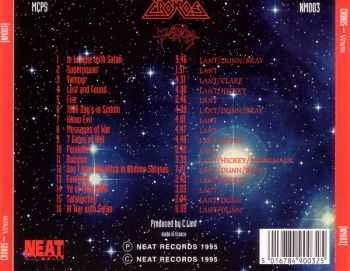 Track Listing
:
1. In League With Satan (VENOM cover) (5:46)
2. Superpower ** (1:51)
3. Vampyr * (4:33)
4. Lost And Found ** (4:00)
5. Fire (VENOM cover) (2:45)
6. 1000 Days In Sodom (VENOM cover) (4:08)
7. Know Evil *** (4:01)
8. Messages Of War ** (4:48)
9. 7 Gates Of Hell (VENOM cover) (4:47)
10. Painkiller * (2:44)
11. Babylon *** (3:38)
12. Don't Burn The Witch In Nomine Satanas (VENOM cover) (7:01)
13. Fantasia * (2:43)
14. Ye Of Little Faith *** (3:55)
15. Satanachist (VENOM cover) (2:03)
16. At War With Satan * (5:41)
* Dancing in the Fire
** Rock 'n' Roll Disease
*** Triumvirate
Compilation inc. 6 re-recorded Venom tracks
Produced by Conrad Lant
THE BAND
:
Conrad ''Cronos'' Lant
: Vocals, Bass (Venom, ex-Dwarfstar)
Mike "Mykus" Hickey
: Guitar (ex-Venom, Goatreign, ex-Altered Dominance)
Mark Wharton
: Drums (ex-Acid Reign, ex-Asomvel, ex-Cathedral)
Информация
Посетители, находящиеся в группе Гости, не могут оставлять комментарии к данной публикации.