Magica - Center Of The Great Unknown (2012)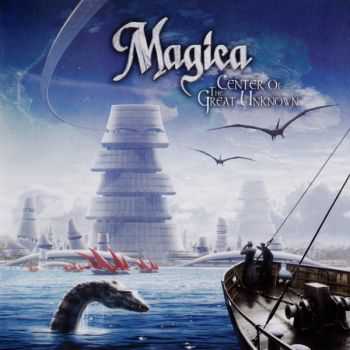 Magica - Center Of The Great Unknown (2012)
FLAC: IMAGE+CUE+LOG | 423.86 MB | MP3 CBR 320 kbps | 154.30 MB | Time: 48:03 | Covers
Genre: Heavy Metal, Symphonic Power Metal, Female Vocal | Label: AFM Records | Cat.#: AFM 394-2
Now, with their brand new (6th) album "Center Of The Great Unknown", the band again offers a great slice of heavy melodic sounds on the verge of heavy metal and hard rock. The new piece of work takes the listener to the core of the earth, where "the center of the great unknown" can be found. This was perfectly pictured by artist Claudio Bergamin, who created the album's front cover and booklet layout.
"The Center Of The Great Unknown" is a logical successor to MAGICA's previous works, but even more fresh and with a better sound quality. The mixing was handled by Seeb Levermann (Orden Ogan). Tracks like "King Of The World", "One Angry Gaia" or "No Horizon" show that MAGICA are a true constant when it comes to quality in this genre. Even more, they have developed their signature sound to a new level. And by the addition of a second guitarist (to replace the previous keyboard player), the new MAGICA is the most rocking ever.
MAGICA
AFM Records
Metal Blast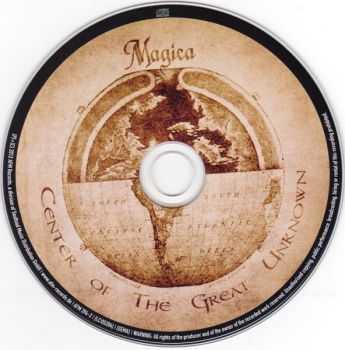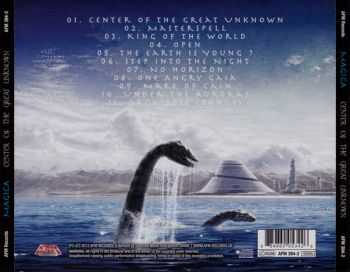 Track Listing
:
1. Center Of The Great Unknown (4:44)
2. Masterspell (4:45)
3. King Of The World (4:09)
4. Open (4:01)
5. The Earth Is Young ? (4:07)
6. Step Into The Night (4:02)
7. No Horizon (5:21)
8. One Angry Gaia (4:17)
9. Mark Of Cain (5:12)
10. Under The Auroras (3:33)
11. Daca 2012 (Bonus Track) (3:52)
Produced by Nils Wasko
THE BAND
:
Ana Mladinovici
: Vocals
Bogdan Costea
: Guitar
Emilian Burcea
: Guitar
Tibi Dutu
: Bass
Sebastian Natas
: Drums
Информация
Посетители, находящиеся в группе Гости, не могут оставлять комментарии к данной публикации.