Cathedral - The Carnival Bizarre (1995) [LOSSLESS]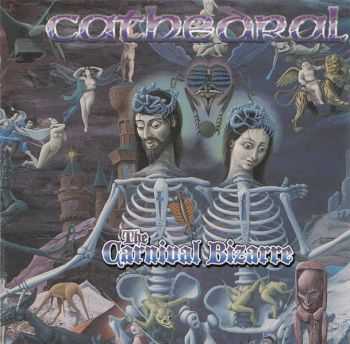 Исполнитель: Cathedral
Страна: England
Альбом: The Carnival Bizarre [US Reissue 2007]
Жанр: Doom Metal, Stoner Rock
Год выхода: 1995
Кол-во композиций: 10 [CD-Rip] EARACHE RECORDS/MOSH 1311 CD
Формат: 973 kbps FLAC [image.cue. log. CD Scans]
Размер: 442.67 Mb
Файлообменник: Depositfiles/Rusfolder

Tреклист:
1.Vampire Sun 4'06
2.Hopkins [The Witchfinder General] 5'19
3.Utopian Blaster [Guitar – Tony Iommi] 5'41
4.Night Of The Seagulls 7'00
5.Carnival Bizarre 8'36
6.Inertia's Cave 6'39
7.Fangalactic Supergoria 5'55
8.Blue Light 3'27
9.Palace Of Fallen Majesty 7'43
10.Electric Grave 8'25



Download:

Информация
Посетители, находящиеся в группе Гости, не могут оставлять комментарии к данной публикации.