Adrian Weiss - Easy Game (2014)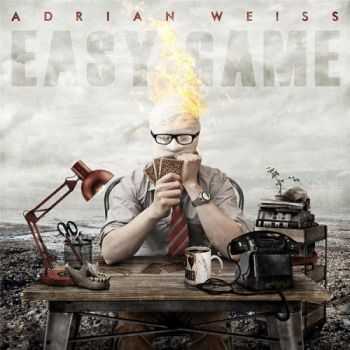 Исполнитель:
Adrian Weiss
Альбом:
Easy Game
Год выпуска:
2014
Жанр:
Progressive Metal / Instumental / Guitar Virtuoso
Страна:
Германия
Формат:
mp3, CBR 320 kbps
Размер:
122 Mb
Треклист:
01. Awkward Silence
02. Instant Relief
03. Aim to Please
04. Immediate Measures
05. The Last Days
06. Hacienda
07. Camel?s Dance
08. Second Sunrise
09. The Offering
10. Easy Game
11. Night Owl
12. Offbeat Frankenstine
Состав:
Adrian Weiss - Guitar
Guests:
Demian Heuke (These Are The Days, solo artist – currently promoting album "Treumal")
Manuel Franken (Korsakow)
Christian Muenzner (Obscura, Spawn Of Possession, Necrophagist)
Thorsten Praest (GUT)
Jens Basten (Gloryful, Night In Gales, Deadsoil)
Vito Papotto (Exotoxis, Gloryful)
Jens Schaefer (Thought Sphere, Moment Of Detonation)
Mischa Lenz (Kinski´s Eyes, Forces At Work)
Mf-C (Kinski´s Eyes)
Tim Schulte (Stigma, Wölli Und Die Band Des Jahres)
Информация
Посетители, находящиеся в группе Гости, не могут оставлять комментарии к данной публикации.