Jason Becker - Perpetual Burn (1988)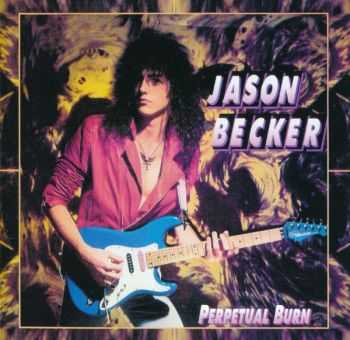 Performer: Jason Becker
Album: Perpetual Burn
Label: Shrapnel Records
Catalog #: SH-1036cd
Style: Instrumental rock, Neo-classical Metal
Year: 1988
Format: Flac (*image + .cue,log,scans)/ mp3
Bitrate: lossless/ 320 kbps
Covers: in archive
Amount of tracks: 8
Size RAR: ~ 289 MB/ ~ 106 MB
Upload: deposit, rusfolder
Recovery: 3%
Password: sim-sim

Jason Becker (22.07.1969) — американский гитарист-виртуоз неоклассического метала и композитор. Perpetual Burn его первый сольный студийный альбом. К сожалению, редко встречающейся тяжелый недуг сразил молодого человека. Приговор врачей был страшен - это амиотрофический боковой склероз - болезнь Лу Герига. Свой 21 день рождения музыкант встречал в постели. По мере прогрессирования болезнь вызывает гибель двигательных нейронов спинного мозга, ствола и коры головного мозга, что сопровождается атрофией мышц и параличом, в результате чего человек теряет способность самостоятельно передвигаться, потреб л ять пищу, дышать и, прикованный к постели, обречён на медленную смерть. Ему отвели еще пять лет жизни. Музыкант жив до сих пор. Благодаря семье, друзьям и коллегам. Подробнее здесь.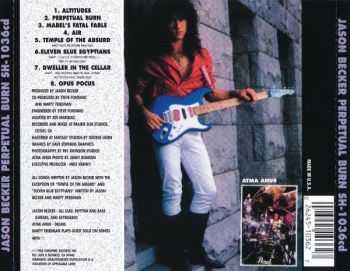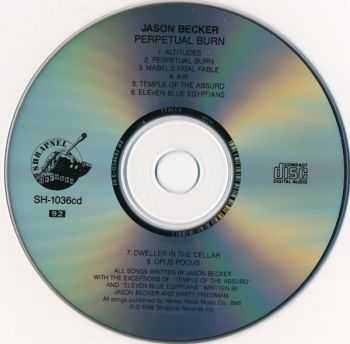 1. Altitudes (5:39)
2. Perpetual Burn (3:29)
3. Mabel's Fatal Fable (4:52)
4. Air (5:37)
5. Temple of the Absurd (4:42)
6. Eleven Blue Egyptians (5:44)
7. Dweller in the Cellar (6:14)
8. Opus Pocus (5:37)
Информация
Посетители, находящиеся в группе Гости, не могут оставлять комментарии к данной публикации.