VA - Metal Cover Girl Vol.14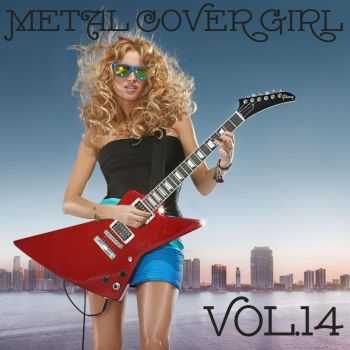 Исполнитель:
VA
Альбом:
Metal Cover Girl Vol.14
Год выпуска:
2016
Жанр:
Hard Rock, Heavy Metal, Gothic Metal...
Количество композиций:
19
Время звучания:
01:19:09
Формат | Качество:
MP3 | 320 kbps
Размер:
185 mb
Трэклист:
01. Aura - Полюшко-поле (Советская Военная Песня Vs. Children Of Bodom Downfall Cover)
02. Ригель - Суровая песня про белых медведей (Аида Ведищева Cover)
03. Burning Point - I've Had Enough (Into The Fire) (Kiss Cover)
04. Руян - Та
йные Глади Нави (Butterfly Temple Cover)
05. Wild Witch - Rock Me To The Limit (Tokyo Blade Cover)
06. Аркона - Новый мир (Odda Mailbmi Cover)
07. Darkwell - Don't You (Forget About Me) (Simple Minds Cover)
08. After Forever - One Day I'll Fly Away (Randy Crawford Cover)
09. Skylark - The Hardest Part Is The Night (Bon Jovi Cover)
10. Боянов Гимн - Дiвчина-Куля (Шмели Cover)
11. Girlschool - 20Th Century Boy (T. Rex Cover)
12. Deadmask - No Rest For The Wicked (The Coffinshakers Cover)
13. Within Temptation - Summerime Sadness (Lana Del Ray Cover)
14. White Skull - Tears By The Firelight (Stormwitch Cover)
15. Lullacry - L.O.V.E. Machine (W.A.S.P. Cover)
16. Show-Ya - ターロン・オブ・キング(爪王)(Hellen Cover)
17. D.C. Lacroix - These Boots Are Made For Walking (Nancy Sinatra Cover)
18. Wykked Wytch - Bring Me To Life (Evanescence Cover)
19. Aella - All We Are (Doro Cover)
_______________________________________
Скачать VA - Metal Cover Girl Vol.14 с
Ydi.SK
Информация
Посетители, находящиеся в группе Гости, не могут оставлять комментарии к данной публикации.