VA - Metal Cover Girl Vol.18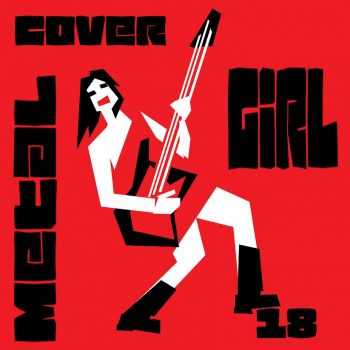 Исполнитель:
VA
Альбом:
Metal Cover Girl Vol.18
Год выпуска:
2016
Жанр:
Hard Rock, Heavy Metal, Gothic Metal...
Количество композиций:
17
Время звучания:
01:19:15
Формат | Качество:
MP3 | 320 kbps
Размер:
183 mb
Треклист:
01. Dalriada - Középeurópai Hobo Blues III (Deák Bill Gyula cover)
02. F.R.A.M. - Let It Be (The Beatles cover)
03. Wicked Minds - La Carrozza Di Hans - Impressioni Di Settembre (Premiata Forneria Marconi cover)
04. Edenian - Confide In Me (Kylie Minogue cover)
05. ElvenStorm - Into the Fire (Savage Grace cover)
06. Kobra And The Lotus - Lay It On The Line (Triumph cover)
07. Onyria - My Heart Will Go On (Celine Dion cover)
08. Doro - Rock On (Black 'n Blue cover)
09. Skylark - Aitakatta (AKB48 cover)
10. Elis - I Come Undone (Jennifer Rush cover)
11. Deadmask - Wicked Woman (Coven Cover)
12. Equinox - Beyond The Invisible Line (Beer Bear cover)
13. Dying Passion - Ashes To Ashes (Faith No More cover)
14. Dark Sanctuary - Summoning of the Muse (Dead Can Dance cover)
15. Dol Theeta - Flow My Tears (John Dowland cover)
16. Hydria - Titanium (David Guetta cover)
17. Lucifer - Devil's On The Loose (The Rattles cover)
Скачать:
https://yadi.sk/d/zLP0VEKouCL29
Информация
Посетители, находящиеся в группе Гости, не могут оставлять комментарии к данной публикации.