Immortal - Pure Holocaust 1993 [US Re-issued 2006] [LOSSLESS]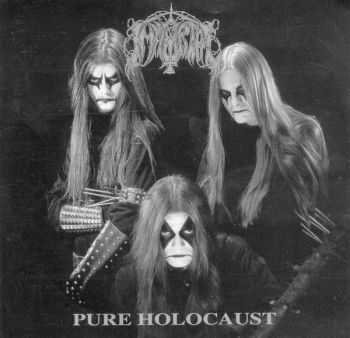 Исполнитель: Immortal
Страна: Norway
Альбом: Pure Holocaust
Жанр: True Black Metal
Год выхода: 1993
Кол-во композиций: 8 [CD-Rip] OSMOSE PRODS OPCD 2019
Формат: 1035 kbps FLAC [image.cue.log. CD scans]
Размер: 254.07 Mb
Файлообменник: Depositfiles/ifolder

Tреклист:
1. Unsilent Storms in the North Abyss
2. A Sign for the Norse Hordes to Ride
3. The Sun No Longer Rises
4. Frozen by Icewinds
5. Storming Through Red Clouds and Holocaust Winds
6. Eternal Years on the Path to the Cemetary Gates
7. As the Eternity Opens
8. Pure Holocaust



Download / Скачать:

Информация
Посетители, находящиеся в группе Гости, не могут оставлять комментарии к данной публикации.