Absu - The Sun Of Tiphareth (1995) [LOSSLESS]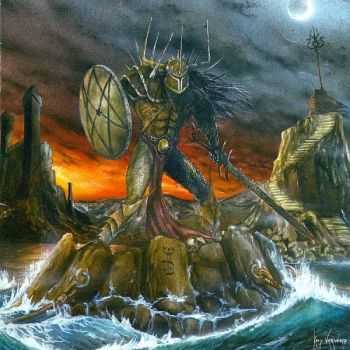 Исполнитель: Absu
Страна: USA
Альбом: The Sun Of Tiphareth [Original edition]
Жанр: Black Metal, Avant-garde
Год выхода: 1995
Кол-во композиций: 7 [CD-Rip] OSMOSE RECORDS/OPCD 029
Формат: 950 kbps FLAC [image. cue. log. CD Scans]
Размер: 298.35 Mb
Файлообменник: Depositfiles/Rusfolder

Tреклист:
1. Apzu 11'16
2. Feis Mor Tir Na N'Og [Across The North Sea To Visnech] 8'04
3. Cyntefyn's Fountain 3'45
4. A Quest Into The 77th Novel 5'47
5. Our Lust For Lunar Plains [Nox Luna Inlustris] 1'49
6. The Coming Of War 5'14
7. The Sun Of Tiphareth 7'05

Matrix / Runout [Variant 1]: DADC AUSTRIA [Logotype] OPCD029 13 A0



Download:

Информация
Посетители, находящиеся в группе Гости, не могут оставлять комментарии к данной публикации.