Anachronaeon - The Ethereal Throne 2012 [MP3+LOSSLESS]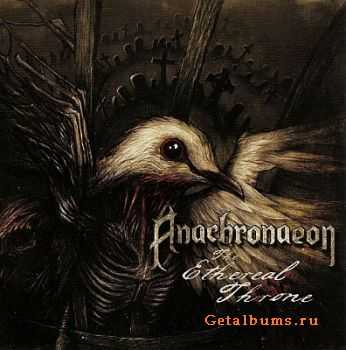 Исполнитель: Anachronaeon
Страна: Sweden
Альбом: The Ethereal Throne
Жанр: Melodic Death Metal
Год выхода: 2012
Кол-во композиций: 9 [CD-Rip] STYGIAN CRYPT PRODS SCP 065
Формат: MP3 CBR 320 lame 3.93.1 + 904 kbps FLAC [image.cue.log. Full scans]
Размер: 132.05 + 317.39 Mb
Файлообменник: Depositfiles/ifolder

Tреклист:
1. Mary
2. The Essence of My Becoming
3. To Ashes
4. The Whereabouts of My Father
5. Defying My Master
6. Seeds Of Darkness Sprouting In Light
7. The Inevitable Day
8. Shattering The Earthly Bond
9. A White Dove Flew Over The Prison Walls (Instrumental)



Download / Скачать:

Информация
Посетители, находящиеся в группе Гости, не могут оставлять комментарии к данной публикации.