Amputated - Gargling With Infected Semen 2011 [LOSSLESS]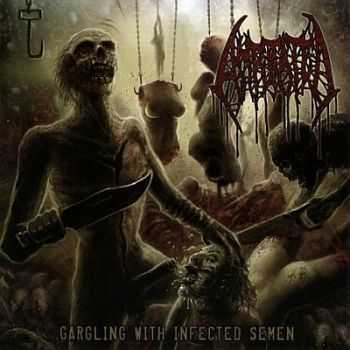 Исполнитель: Amputated
Страна: United Kingdom
Альбом: Gargling With Infected Semen
Жанр: Brutal Death Metal
Год выхода: 2011
Кол-во композиций: 17 [CD-Rip] SEVARED RECORDS SR 141
Формат: 927 kbps FLAC [image.cue.log. CD scans]
Размер: 295.65 Mb
Файлообменник: Depositfiles/ifolder/galaxy-file

Tреклист:
01. Anally Disemboweled (Weapons Of Ass Destruction)
02. M.D.S.P.T. (Molesting Downs Syndrome Pre-Teens)
03. Raped With A Jack Hammer
04. Menstrual Cunt Fart
05. Ice Pick Trachyotomy
06. Love 'Em And Cleave 'Em
07. Immersed In Pain (Jungle Rot cover)
08. Lesbian Coprophagia
09. Gargling With Infected Semen
10. Dead Hungry
11. Anally Disemboweled
12. Cunt Like A Sewer
13. Dead Hungry
14. Projectile Beer Vomit
15. Raped With A Jackhammer
16. Uterus Swollen With Festering Putrescence
17. Wading Through Rancid Offal

11-17 Tracks: Live In London (Jan. 17th 2010)



Download / Скачать:

Информация
Посетители, находящиеся в группе Гости, не могут оставлять комментарии к данной публикации.