Konkhra - Weed Out The Weak 1997 [First Release] [LOSSLESS]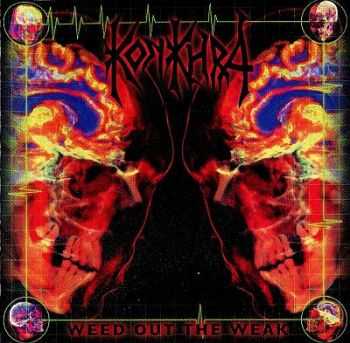 Исполнитель: Konkhra
Страна: Denmark
Альбом: Weed Out The Weak
Жанр: Death Metal
Год выпуска: 1997
Кол-во композиций: 11 [CD-Rip] PROGRESS/DIE HARD RECORDS PCD 44
Битрейт: 1030 kbps FLAC [image.cue. log. CD scans]
Размер: 318.93 Mb
Залито на: Depositfiles/ifolder

Tреклист:
1.Heavensent 03:29
2.Time Will Heal 03:41
3.Crown Of The Empire 04:48
4.Kinshasa Highway 01:27
5.Through My Veins 04:19
6.The Reckoning 04:36
7.Misery 04:17
8.Melting 03:56
9.Inhuman 04:37
10.Pain And Sorrow 01:57
11.My Belief 05:18



Download / Скачать:

Информация
Посетители, находящиеся в группе Гости, не могут оставлять комментарии к данной публикации.