Entrails - Raging Death (2013)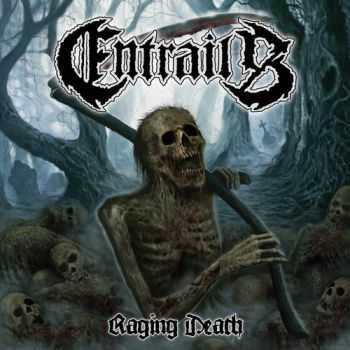 Исполнитель:
Entrails
Альбом:
Raging Death
Год выхода: 2013
Страна: Швеция
Жанр: Death Metal
Качество: mp3@ CBR 320 kbps
Размер: 117 Mb
Треклист:
1. In Pieces
2. Carved To The Bone
3. Bloodhammer
4. Headless Dawn
5. Cadaverous Stench
6. Descend To The Beyond
7. Death League
8. Chained And Dragged
9. Defleshed
10. The Cemetery Horrors
Line-up:
Jocke Svensson – Bass, Vocals (Birdflesh, Devilry, Legio Occulta, Skogen, ex-Litania, ex-Lelldorin, ex-Talion, ex-Solsken)
Adde Mitroulis Drums, Vocals (Birdflesh, General Surgery, Jigsore Terror, ex-Dethronement, ex-Overdeth, ex-Bacon Warriors, ex-Sayyadina)
Jimmy Lundqvist – Guitars
Mathias Nilsson – Guitars (Skogen, ex-Deformed, ex-Mindcollapse, ex-Danger)
Информация
Посетители, находящиеся в группе Гости, не могут оставлять комментарии к данной публикации.